Binance's European users, with the exception of those in Switzerland and the Netherlands, now have access to both euro and British pound deposits and withdrawals via the Single Euro Payment Area (SEPA) and Faster Payment Services (FPS) rails, according to the announcement made today. Support for corporate accounts is currently unavailable. Binance, on the other hand, is actively partnering with Paysafe to broaden its breadth of services.
SEPA and FPS allow consumers in Europe to transfer euros and pounds using their bank accounts. Binance announced that new deposits and withdrawals would be made through cooperation with the UK payments business Paysafe.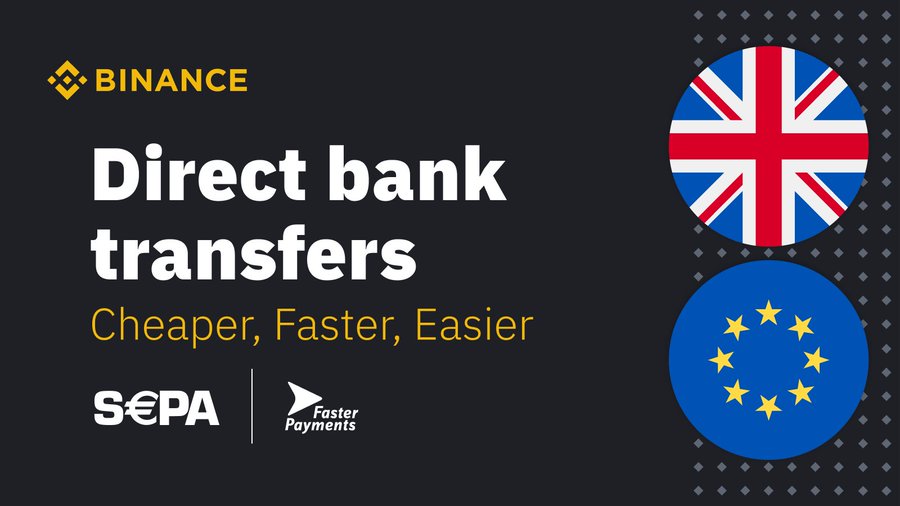 Zero Deposit Fees
To celebrate the return of SEPA and FPS, Binance will be offering all verified users zero fees for depositing EUR via SEPA and GBP via FPS until 2022-03-31 11:59 PM (UTC).
Binance also stated that it intends to expand SEPA bank transfers to corporate clients, as the service is now only available to retail customers. In preparation for Monday's full-service debut, the exchange initially tested SEPA bank transfers in January.
To pay transaction fees, bank transfers must be at least 3 EUR or 3 GBP, according to the company's notice.
The announcement marks Binance's return of fiat on-ramp access in Europe following the regulatory problems that plagued the exchange's operations last year.
DISCLAIMER: The Information on this website is provided as general market commentary and does not constitute investment advice. We encourage you to do your own research before investing.
Join CoinCu Telegram to keep track of news: https://t.me/coincunews
Follow CoinCu Youtube Channel | Follow CoinCu Facebook page
KAZ
CoinCu News