Cryptocurrency market last week: Dogecoin surged more than 20% thanks to Elon Musk's tweet
Bitcoin and other virtual currencies rebounded slightly from last week's sharp declines, the most notable of which was Dogecoin's rally after Elon Musk said he would use the virtual currency to pay for some Tesla goods.
Dogecoin skyrocketed
Dogecoin's price surged after Tesla CEO Elon Musk tweeted that the coin can be used to purchase some Tesla products.
According to CoinMarketCap data, Dogecoin's price surged more than 20% to $0.189 over the past week. In the last 24 hours, the price reached the 0.2 USD/dong level at one point.
According to Tesla's website, products like a whistle shaped like a Cybertruck model can be purchased using Dogecoin – a cryptocurrency born as a joke.
On Jan. 14, Dogecoin founder Billy Markus also posted an image on Twitter showing the Cybertruck horn product listed for 300 Dogecoin.
In fact, the electric scooter company planned to accept payments in Dogecoin.
Over the past year, Dogecoin — a digital token created by two software engineers in 2013 — saw a crazy price surge. The currency surged after receiving support from Elon Musk many times. Musk even considers this memecoin to be more interesting than Bitcoin and other cryptocurrencies.
Last year, the billionaire tweeted that he was working with Dogecoin developers "to improve the efficiency of transactions in the system." The announcement sent the coin's price skyrocketing within minutes.
This isn't the first time Tesla has accepted cryptocurrency payments. Early last year, the electric car company bought 1.5 billion dollars Bitcoin and the announcement to accept payments in this currency.
Tesla's announcement sent the coin's price skyrocketing, setting a record at the time. But then Musk said he was temporarily suspending bitcoin payments due to environmental concerns.
Bitcoin, Ethereum are slowly recovering
On the morning of January 15, bitcoin price is at 43,000 U.S. dollar, up more than 3% over the past week. Ethereum – the second largest virtual currency – also gained just under 4% to 3,300 U.S. dollar.
The biggest gainers in the top 10 are Terra, up 16%, and Polkadot, up almost 10%.
The market cap increased by almost 100 billion dollars to 2,060 billion dollars this weekend.
Source: CoinMarketCap
Bill Miller invests 50% of his wealth in Bitcoin and other crypto assets
The legendary Bill Miller recently revealed that half of his net worth is invested in Bitcoin and other cryptocurrencies. The move goes against his own well-known advice that investors should invest only 1-2% of their portfolio in digital assets.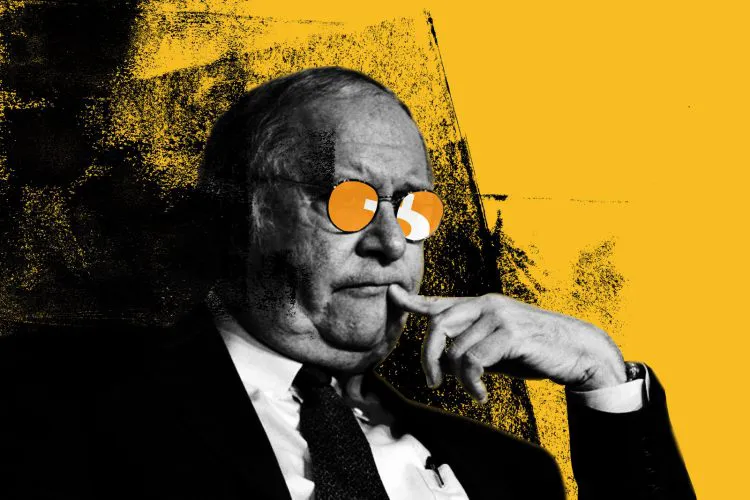 Legend by Bill Miller
In an interview with WealthTrack on Jan. 7, Miller said he first bought Bitcoin in 2014 when the price was fluctuating around $200. U.S. dollar. He kept buying and stopped when the price reached about 500 U.S. dollar.
He then continued buying bitcoin in the spring of 2021 when the price was around 30,000 U.S. dollar, just after collapsing from its all-time high of 66,000 U.S. dollar. Miller now calls himself a Bitcoin believer rather than an observer.
He further shared that he has made other Bitcoin-related investments since 2021, including shares in MicroStrategy, the business analytics software company that bought Bitcoin heavily in 2021.
"My reasoning is that there are many more people using bitcoin today than in the past. Much of the money in the venture capital world is put into bitcoin. Many skeptics are also trying the coin."
Miller invests the rest of his portfolio in Amazon stocks. In April 2021, he claimed to be Amazon's largest single shareholder "without the Bezos surname."
Half of Miller's fortune is invested in bitcoin and cryptocurrencies, with the rest going into Amazon shares.
Turks rushed to buy virtual currencies when the local currency sharply depreciated
The Turkish lira has become so volatile that people in the country have sold their local currency in favor of a riskier asset: cryptocurrencies.
The Turkish people are extremely passionate about the stablecoin (stablecoin) Tether, which is anchored U.S. dollar. This fall, the lira became the most used fiat currency for Tether transactions, surpassing all U.S. dollar and euros, according to the company CryptoCompare.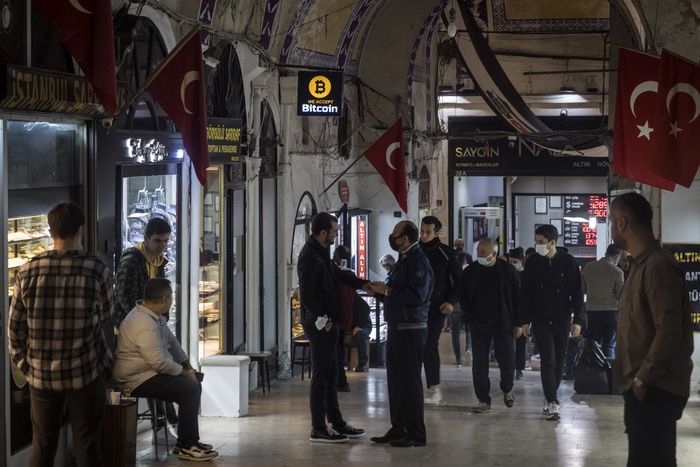 People in this country are currently trying to overcome the economic crisis by keeping money U.S. dollar, euros or gold. The rise of cryptocurrencies in recent years has created a new store of value, albeit with much greater volatility. In contrast, since September 2021, the lira has lost 40% U.S. dollar.
In Istanbul, the largest city in Turkey, advertisements for cryptocurrency exchanges are appearing on the city's trains, billboards and airports. Bitcoin shops have sprung up in the Grand Bazaar, located in nearby alleys where merchants sell foreign currency and gold.
"Irrational interest rate policies, a drop in confidence in inflation statistics and policy decisions make cryptocurrencies a safe haven, although cryptocurrencies are riskier and more volatile, stronger," said Kağan Şenay, a 27-year-old trader in Bursa. Şenay said he started trading Bitcoin in 2017 to earn extra income. But more and more he sees this as a channel to protect his lira income from inflation.