Senator Lummis hit back Hillary Clinton after crypto derivatives last week, saying Bitcoin can stabilize the U.S. dollar. So let's read more today on our latest bitcoin news.
The pro-BTC senator responded to Hillary Clinton's warning about crypto and urged her to embrace the new crypto solution. Wyoming Senator Lummis opposes Hillary Clinton, even suggesting that BTC offers a tough monetary solution to the US dollar's inflation problems. Lummis' comments follow warnings from former presidential candidate Hillary Clinton and, during a panel discussion in Singapore, suggested that cryptocurrencies could be destabilizing for countries.
Senator Lummis responded to Clinton with the opposite view, saying that Bitcoin could even help stabilize the volatile US dollar:
"Great leaders are not afraid of the future. The US can win the future by adopting Bitcoin as a hard currency that can be used to stabilize the USD and reverse the spiral that began in 1971. "
In 1971, President Nixon abolished the gold standard and brought United States money supply under the control of the federal government, but since then inflation has been a much more common problem and savings have been lowered, and savings in the West have plummeted. BTC is currently seen as the solution to the problem due to its non-manipulative monetary policy. Standing up for the senator's advancement is just another kick in Clinton's branding as a politician since she ran against Donald Trump in the 2016 US election for representing "mainstream politics" that BTC supporters dislike. That said, Trump is proving to be equally crypto-fearing.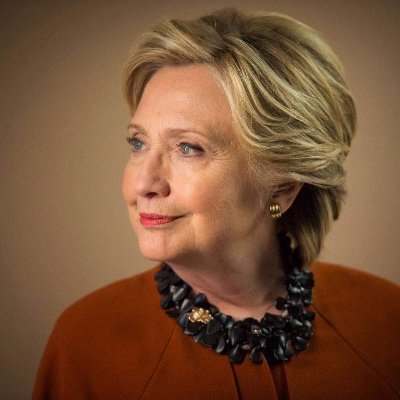 It remains unclear what Lummis meant when she said that BTC could stabilize the US dollar, but it could mean that BTC could recover its dollar value much like it did in the 1970s; it could also mean that BTC could stabilize the US dollar will force it to compete as a business worth it and will reduce inflation. Either way, Lummis refers to BTC as money, and it has already been shown to stand for crypto.
As recently reported, earlier this week, after weeks of debate, U.S. President Joe Biden signed new law to raise the U.S. debt ceiling and allow the country to avoid another default. Because of this, Senator Lummis thanked the existence of Bitcoin and expressed his disappointment. in working condition. She responded with a cryptic speech about why fiat money fails and why Bitcoin is a good alternative.