Bitmain, a Chinese manufacturer of cryptocurrency mining equipment, has been forced to cease its business in the country since October 11th due to harsh government action.
Bitmain announced: "As of October 11, 2021, Antminer will be discontinued in mainland China. For customers in China who have long been buying products, our staff will be in touch to offer alternative solutions. "While the company has not yet announced its plans to support existing customers in China, Bitmain will continue to use Antminer- Offer crypto mining rigs to users worldwide, including those in Taiwan and Hong Kong.
After the "Covid-19 crisis" the US unemployment rate explodes, this problem directly affects the local currency and causes negative effects that can lead to inflation. This inadvertently creates a huge opportunity for cryptocurrencies
Bitcoin and large altcoins are becoming effective tools that investors add to their portfolios to diversify assets and mitigate the effects of centralized financial markets. Although Bitcoin is partially influenced by the stock market as a whole, it can still hold more value due to its decentralized nature. In February 2020, when traditional markets faced a massive 30-50% crash, Bitcoin bucked the above trend with a 30% increase, showing that the cryptocurrency still has a lot to offer in times of crisis to capital traditional financial markets.
World-famous US whistleblower Edward Snowden has rejected the concept of central bank digital currency (CBDC), and particularly FedCoin, which the Fed reserve could bring to market in the future.
Snowden believes that if the Federal Reserve issues a "FedCoin" CBDC, it will be used to zero the savings of ordinary working Americans, even though the Fed calls it a "political tool". The prosecutor tweeted this after sharing a screenshot of an NYT article on CBDCs. In it, Dr. Prasad that the Fed may impose a negative interest rate on the CBDCs electronic balance on any person's account to encourage holders to issue CBDCs faster and to encourage companies to invest their dollars. Snowden harshly claims that the Fed's CBDC is "a fascist currency" as the state will be at the center of all transactions.
Renowned Johns Hopkins University economist Steve Hanke again claims Bitcoin is highly speculative and warns the community against it
He added that BTC price has always offered investors and traders a roller coaster ride. At the beginning of autumn, Hanke also criticized Bitcoin a few times, stating that its fundamental value was 0. Hanke commented on the current upward trend in Bitcoin: "What goes up must also go down".
A new line of products will be launched this month to help build affordable and decentralized DeFi based on the Polkadot and Kusama networks.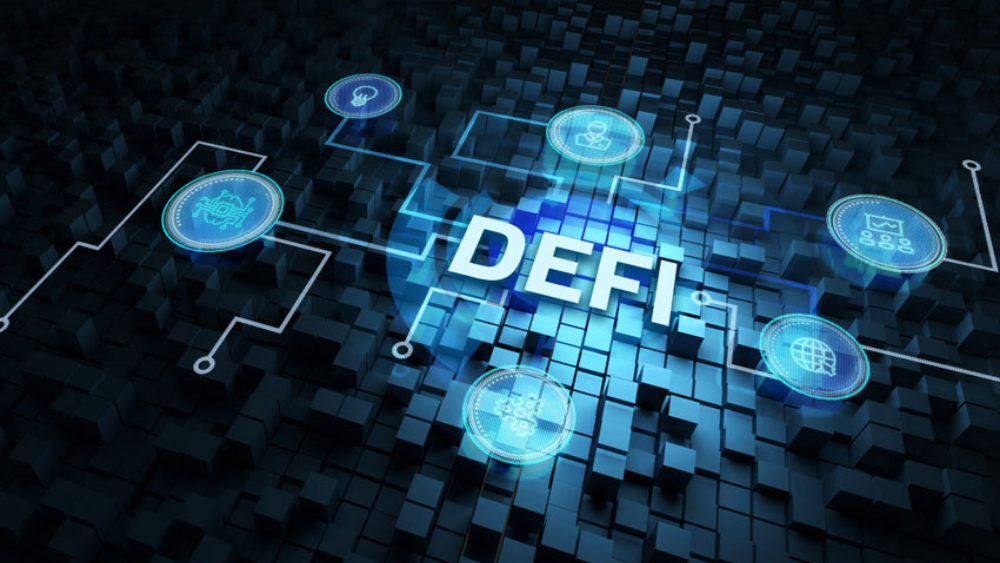 Among the upcoming PolkaDot network projects, there are three infrastructure projects that have attracted the greatest interest from investors: Acala Network (a DeFi hub on PolkaDot), MoonBeam (a smart contract platform) on PolkaDot) and Clover (a Parachain operating system on PolkaDot ). The Clover project is the most important highlight of this development. Clover Finance aims to create the lightest, fastest DeFi cross-chain infrastructure on Polkadot to solve the speed and cost challenges in the current DeFi ecosystem.
See more: >>> Crypto24h movement newsletter October 10th
https://www.youtube.com/watch?v=OnT41UH-FQM
One sheet A local Korean newspaper reported an early trial that could take place in the country before December to validate the basic functionality of the CBDC.
The second phases are expected to take place in the first half of 2022 and test payments, security and use cases even without the Internet. The introduction of CBDC in Korea is not just a fintech project, it could involve an amendment to the Bank of Korea Act. Hence, both financial and political actors need to work closely together. Cryptocurrency innovations are going strong in South Korea. However, the government also wants to see crypto revenue on tax returns from January 1, 2022. In addition, an income tax of 20% is levied on transfer profits once the threshold of 2.5 million won is reached.
Coinbase just signed an agreement with the US Immigration and Customs Enforcement (ICE) for $ 1.36 million
Accordingly, Coinbase ICE will provide data and analysis on how Americans buy and spend various cryptocurrencies. Information about the agreement is rather vague; it just said that Coinbase would provide ICE with "application development software". This is not Coinbase's first government contract. The cryptocurrency company has had transactions with the Department of Homeland Security and the Internal Revenue Service (IRS) in the past. None of these transactions reached the ICE-awarded Coinbase of $ 1.36 million this week. Working with ICE, an agency specializing in the investigation, detention, and deportation of immigrants, isn't exactly a good look at Coinbase's ethics. But it is a financial firm's policy to put profit first.
The Sri Lankan Ministry of Government Information has detailed a new government-led initiative to create a nationalized "Integrated System for Digital Banking, Blockchain and Cryptocurrency Mining Technology".
To this end: Namal Rajapaksa, Sri Lanka's Minister for Project Coordination and Monitoring, set up and set up a committee which was subsequently approved by the Cabinet. The committee reports directly to the cabinet with the aim of "attracting investment and investors in the areas of digital banking, blockchain and blockchain-related industries such as cryptocurrencies". The Cabinet has identified the "necessity" of creating the aforementioned "integrated system" that will bring the country on a par with its global partners in the region and also facilitate the potential expansion of trade in the "international market".
Important NOTE: All content on the website is for informational purposes only and does not constitute investment advice. Your money, the choice is yours.
Follow the Youtube Channel | Subscribe to telegram channel | Follow the Facebook page