There are currently 110,324 active users of the Pokémon-inspired NFT-based game Axie Infinity. Here they fight against other players, pet Axies and hoard or earn AXS and SLP tokens.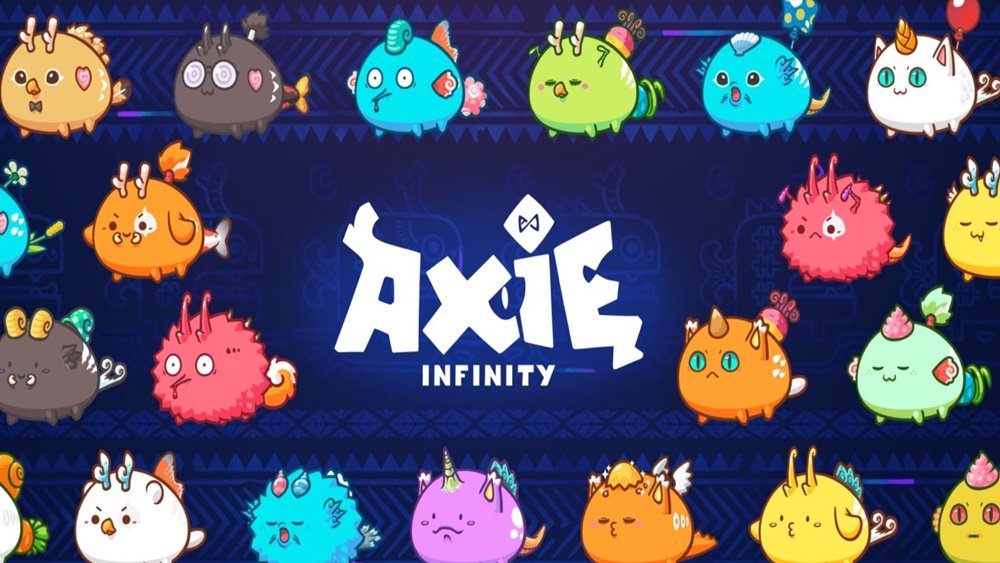 On October 2, Messari analyst Ryan Watkins announced that Axie Infinity's market cap is now $ 30 billion. He also shared a picture showing that Axie Infinity is currently in the top 5 most valuable video game companies in the world by market cap.
Axie Infinity is now valued at $ 30 billion.

Would make it among the top 5 most valuable video game companies in the world by market cap. pic.twitter.com/KKAaSuHahr

– Ryan Watkins (@RyanWatkins_) October 1, 2021
Not only gamers but crypto investors and analysts are watching the rise of Axie Infinity as well.
Are AXS and SLP investments?
Analyst Max Maher recently examined the dynamics of Axie Infinity and its importance inside and outside the crypto space.
While analyzing the decentralized game, Maher found that the ultimate goal of Axie Infinity is to become a DAO. At the same time he mentioned some risks such as price volatility.
In addition, Maher noted that AXS 'price depends on the popularity of Axie Infinity, which in turn depends on parent company Sky Mavis.
Even so, Maher made sure that there were no "big warning signs" while working on the project.
In terms of the investment value of AXS, Maher comment:
"Since this is a game, the time you spend building your collection of NFTs, Axies, and resources far exceeds the time you would normally spend buying and holding other tokens. So I don't think you can treat AXS and SLP as investments the way you would with Bitcoin, Ethereum, Cardano or other altcoins. "
Axie Infinity recently introduced staking for AXS. In addition, they have announced plans to launch their own DEX.
The Axie Infinity panorama
follow White paper from Axie Infinity:
"Axie attracted thousands of players from developing countries looking for a new source of income during the Covid-19 pandemic."
But the regulatory authorities have also become aware of Axie Infinity. The Philippine Treasury Department has made it clear that it wants to tax both crypto game companies and user income. The Philippines accounts for 40.53% of the daily active players on Axie Infinity at press time.
Rise of GameFi
Bitmain co-founder Jihan Wu also pointed to the rise of GameFi in the crypto space. On the show by Anthony Pompliano, Wu explain:
"In the GameFi areas, you can see that these early startups are doing well or generating more revenue than large, established game companies like Tencent."
Meanwhile, Maher has come up with a simple theory:
"A closely connected community is a successful community in crypto."
Join Bitcoin Magazine Telegram to keep track of news and comment on this article: https://t.me/coincunews
Mr. Teacher
According to AMBCrypto
Follow the Youtube Channel | Subscribe to telegram channel | Follow the Facebook page
"Since this is a game, the time you spend building your collection of NFTs, Axis, and resources far exceeds the time you would normally spend buying and holding other tokens. So I don't think you can treat AXS and SLP as investments the way you would with Bitcoin, Ethereum, Cardanol or other altcoins. " "Since this is a game, the time you spend building your collection of NFTs, Axis, and resources far exceeds the time you would normally spend buying and holding other tokens. So I don't think you can treat AXS and SLP as investments the way you would with Bitcoin, Ethereum, Cardanol or other altcoins. " "Since this is a game, the time you spend building your collection of NFTs, Axis, and resources far exceeds the time you would normally spend buying and holding other tokens. So I don't think you can treat AXS and SLP as investments the way you would with Bitcoin, Ethereum, Cardanol or other altcoins. " "Since this is a game, the time you spend building your collection of NFTs, Axis, and resources far exceeds the time you would normally spend buying and holding other tokens. So I don't think you can treat AXS and SLP as investments the way you would with Bitcoin, Ethereum, Cardanol or other altcoins. "