According to an announcement, the fintech company Revolut will be the first customer at the location of the coworking space operator WeWork to pay its office rent in Bitcoin (BTC).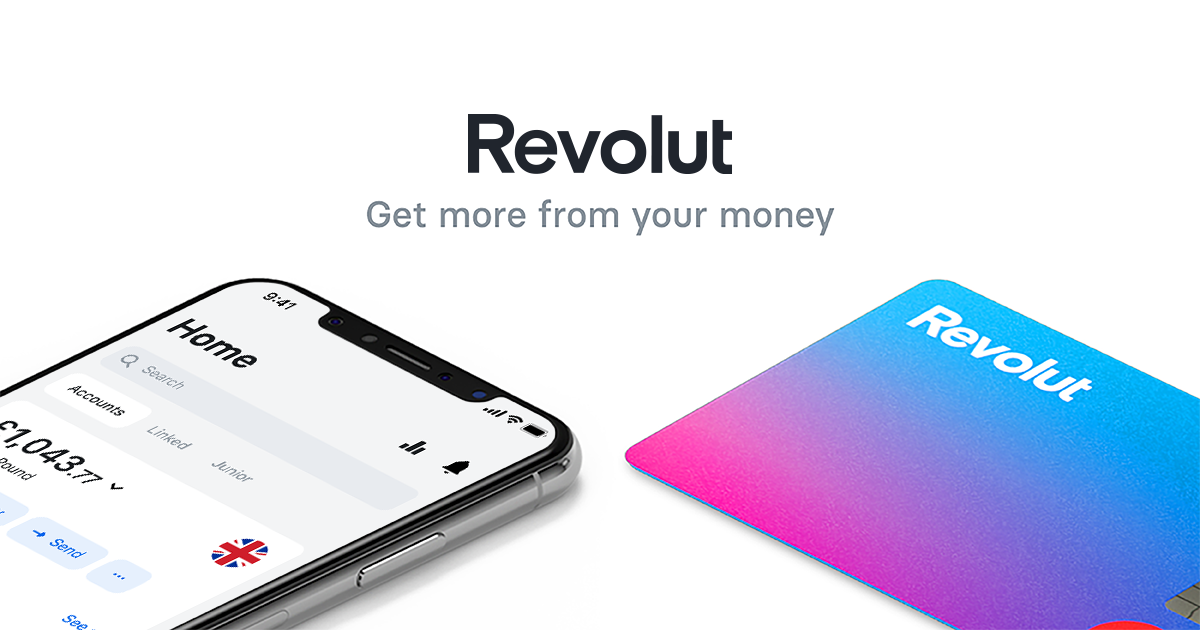 Revolut is the first WeWork customer to pay with cryptocurrency
Revolut, a financial super group with 15 million customers worldwide, has announced a partnership with WeWork, one of the leading global providers of flexible spaces, for agile processes.
In its most recent contract with WeWork, Revolut will accommodate more than 300 employees at WeWork 6900 Dallas Parkway in Dallas, the hub for the company's expansion in the United States.
Revolut will also be the first WeWork corporate member to sign up in the new area with cryptocurrency, specifically Bitcoin for the largest office facility in the US.
Rhebecka D'Silva, Revolut Global Head of Real Estate, said:
"Revolut is always looking to push the boundaries of innovation, be it in financial services or workplace experiences. We look forward to continuing our rapid growth trajectory with an innovative partner like WeWork, who gives us the flexibility to pay with crypto – a technology we are very committed to. believes in the future – as Revolut expands in the US and around the world. "
Ron Oliveira, CEO of Revolut USA, said: "Since launching our financial supermarket in the United States last March, we have continuously improved our products to give customers across the country great visibility and control over their financial lives. Revolut remains committed to our expansion in the US in 2021, and we look forward to seeing Dallas continue to grow as a technology hub through our new office space and recruiting initiatives. "
Nick Giraudeau, head of global financial services business, WeWork: "WeWork is excited to be Revolut's global real estate partner. We look forward to supporting their new standard for the future of work with an advanced, employee-led approach that emphasizes flexibility, collaboration and choice. Flexibility is essential for growing businesses and by supporting crypto transactions we can provide choice and convenience while supporting innovative businesses. by Revolut ".

About Revolut
Revolut is building the world's first truly global finance super app to help people get more with their money. Revolut launched in the UK in 2015 offering money transfer and exchange services. Today, more than 15 million customers around the world use dozens of Revolut's innovative products to conduct more than 150 million transactions per month.
Since launching in the U.S. in March 2020, Revolut has worked continuously to bring the best in financial services to retail and corporate clients across the country. Earlier this year, the company launched its innovative business accounts and applied for a draft US banking charter. In the second half of the year, Revolut will continue to focus on expanding in the US, bringing new innovations to market and recruiting exceptional talent.
Revolut has introduced long-term flexible hours that allow the vast majority of its 2,000+ employees to choose when and how often to work from home or go to work. As part of this plan, the company is implementing an innovative RevLabs real estate strategy to convert all of its offices into flexible collaboration spaces, making room for WeWork in Berlin, Dallas, Dublin, Melbourne, Moscow, Singapore and New York.
RevLabs are designed to facilitate collaboration and teamwork, with around 70% of office space dedicated to collaboration. The new format accommodates rapid employee growth and provides space for creative thinking, brainstorming, training and knowledge sharing – some of the personal interactions people have already missed during the pandemic. There will also be quiet areas and meeting rooms. The first RevLabs area opened at WeWork 222 Exhibition Street in Melbourne.
Revolut at the forefront of fintech innovation
As a leader in fintech innovation, Revolut's decision to use cryptocurrencies to pay for its WeWork membership demonstrates its trust in the blockchain, as well as the wider potential for crypto. This follows WeWork's announcement in April that it would use cryptocurrencies as a means of payment for domestic and overseas transactions to improve the flexibility and options it offers customers.
Revolut currently offers U.S. customers the ability to buy, hold, and sell Bitcoin, Ethereum, Litecoin, and Bitcoin Cash with the click of a button through the Revolut app, and plans to add new tokens to the app in the near future. . To make crypto more accessible to everyone, Revolut is offering free crypto limits that allow US customers to trade crypto up to this limit with no fees.

About Wework
WeWork was founded in 2010 with the vision of creating an environment where people can come together and do their best work. Since opening its first office in New York City, Wework has grown into a global flexible space provider dedicated to delivering technology-driven flexible solutions, inspiring spaces, and unparalleled community experiences. Today, Wework is a workplace that can help anyone from freelancers to Fortune 500 to be more motivated, productive, and connected.
Join our Facebook group and Telegram group Coincu News to chat with more than 10,000 other people and exchange information about the crypto currency market.
Important NOTE: All content on the website is for informational purposes only and does not constitute investment advice. Your money, the choice is yours.