GameFi is now one of the most significant drivers of bitcoin and blockchain usage. No one could deny the huge traction GameFi innovation received in 2021. According to Newzoo's 2021 Global Gaming Market Report, the number of global gamers increased by 5.3 % to 2021 compared to 2020, surpassing 3 billion. In the same year, total global gaming revenue increased by 1.4 % year on year to 2020, reaching $18.03 billion, with mobile gaming revenue accounting for 52% global market.
During the first half of 2021, the concept of GameFi, defined as a combination of gaming + DeFi + NFTs, began to take shape. Axie Infinity was the first large game to show how decentralized finance and non-fungible digital assets might be integrated into gameplay. GameFi overtook DeFi as the hottest sector in the crypto market. With Facebook's name change to Meta, the metaverse became a widely-known term, during the second half of 2021.
How about this year, 2022? Will GameFi continue to grow? Or will this be the end of the GameFi trend? Let's find out more about how this growth is happening.
GameFi's History
CryptoKitties was the first GameFi venture, produced in late 2017 by Canadian studio Dapper Labs during the ICO year. Users could buy, collect, and breed virtual cats in CryptoKitties, an Ethereum-based crypto game. They could also sell them as non-fungible tokens (NFTs) for three times their original price.
The highest Crypto Kitties sale occurred in early September 2021, when a cat (Founder Cat #40), who was also one of the first 100 Crypto Kitties produced, sold for 225 ETH, which is about $577,305 at current pricing.
An earlier $140,000 sale in 2018 sparked the rush of interest that engulfed GameFi. Since then, GameFi has grown to become one of the most valuable blockchain sectors.
The play-to-earn business model, which most blockchain games have embraced to reward players for their efforts and commitment, is the driving force behind such huge development.
How it works?
In contrast to traditional games, which give creators the upper hand, including the ability to manipulate gameplay against users, play-to-earn (P2E) games promote the community of players. The game World of Warcraft's producers robbed his favorite warlock, Siphon Life Spell, of its damaging component, and Ethereum founder Vitalik Buterin was a victim of such arbitrary control.
The experience strengthened his resolve to address the flaws of centralized systems with Ethereum, a decentralized network that has revolutionized the play-to-earn dynamics in games such as Axie Infinity.
To provide the best experience for players, play-to-earn games mix relevant technologies such as cryptocurrency, blockchain, DeFi, NFTs, and the most current, Metaverse. As a reward, you can receive tokens and NFTs. Surprisingly, the tokens and NFTs earned by gamers are marketable on secondary marketplaces, providing a source of income.
Play-to-earn games have become a substantial source of revenue across the South Asian continent. Other continents are catching up in terms of mainstream adoption, which is motivated by the idea that gamers or gaming enthusiasts can have as much stake in a game's environment as developers. The incentivization approach is attracting dozens of new players and developers into the worlds of blockchain and cryptocurrency, including NFTs.
GameFi Overview in 2021
Transactions on GameFi were 2,934% higher by the end of the year.
According to Footprint Analytics, GameFi had tremendous growth beginning in March and lasting until August, when transactions stabilized. During this time, GameFi's transactions experienced two growth peaks, on April 9th and December 27th.
These peaks were driven by two developments:
WAX chain allows you to produce, purchase, sell, and exchange digital goods all in one place: The WAX chain is a blockchain centered on gaming props and digital collections, which draws the majority of users due to higher throughput of supported games and lower gas prices than ETH.
Hive is a ground-breaking decentralized blockchain ecosystem: In the second half of 2021, Hive—whose users are mostly drawn from the game Splinterlands—will add a PvP (Player versus Player) warfare mode and launch SplinterShards (SPS) game governance tokens, increasing trading volume in GameFi to $44.2 billion.
Hive, WAX, BSC, and Ether are the main battlegrounds for GameFi in 2021.
GameFi Funding Peaks in Q4
Major investment institutions are continuing to enter the blockchain world as the crypto market for GameFi expands fast. According to Footprint Analytics, GameFi's funding peaked in the fourth quarter.
The Top 5 GameFi Games of 2021
The top 5 games in terms of trading volume, according to Footprint Analytics, were:
DeFi Kingdoms: A play-to-earn game based on Harmony, with a variety of functions that allow users to earn while they play and have a great experience.
Axie Infinity: With a unique economic model, providing liquidity based on rarity, it was the first game that started exploding and made GameFi popular.
Bomb Crypto: A play-to-earn game where the player manages a group of bomb heroes to fight monsters and anyone can earn tokens by playing skillfully and contributing to the ecosystem.
Elfin Kingdom: A decentralized financial farm and non-fungible token with gamification elements merged into a gaming platform to earn revenue. However, this game is still in its early days and has not yet had an IDO (Initial Digital Assets Offering).
Nine Chronicles: A free-to-play RPG that uses its own blockchain and cryptocurrency.
GameFi Overview in 2022 (at the press time)
According to Footprint Analytics, the number of chains hasn't had any changing since last month. But the Daily number of gamers has decreased 7.3%, so as the Daily Volume has been down by 47%.
The top 10 Games that was ranked by Gamers are most from the old project that we have seen last year. with the 1st place belongs to Splinterlands
Since it was just the beginning of the year 2022, there haven't been many of the GameFi Projects that call to raise funds, at the same time with the situation of the Crypto Market, everything seems to be a bit quiet.
Games that you need to watch in 2022
Axie Infinity
I don't really need to explain this game, everyone knows that it is one of the most popular and fastest-growing games. According to DappRadar, it has had a volume of $426.92 Million in the last 30 days.
Defi Kingdoms
This game is competing with Axie Infinity and has the volume in the last 30 days of $422.98 Million, according to DappRadar.
Illuvium
It is one of the most expected games for 2022. The delay in the publication of Illuvium 0 as well as the general market decline has made it a poor start for 2022, but it will surely be one of the titles in 2022.
The Sandbox
It is, without a doubt, a fantastic example of the confluence of GameFi and the metaverse, and much is expected from this community where Voxel assets and experiences are developed, shared, and monetized.
Decentraland
And last but not least, we can't forget about this star of the show, when Decentraland drew so much attention from all the big investors like JP Morgan, American Express, etc. to purchase plots in the Metaverse World, while doing business and hanging with everyone at the same time.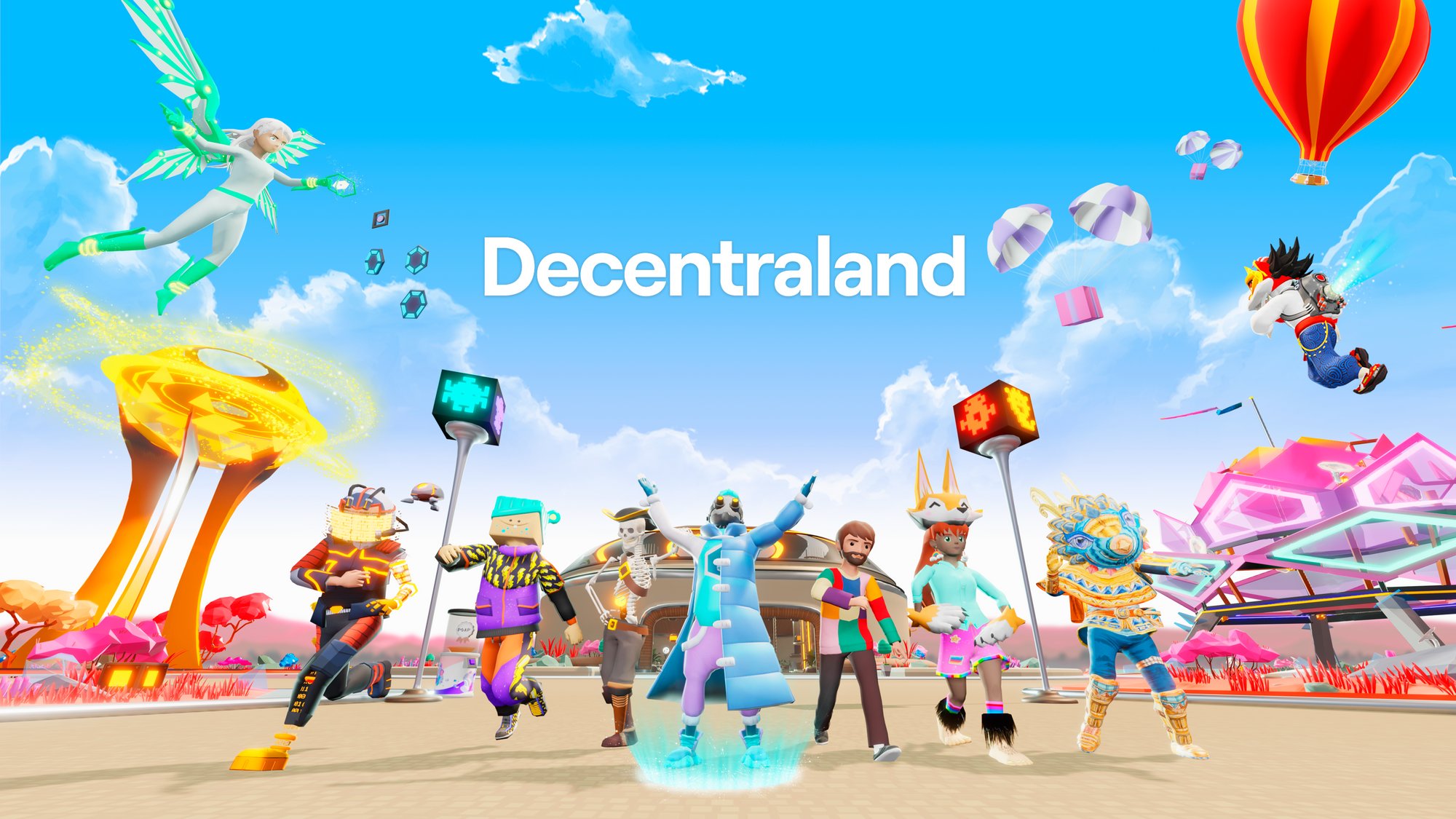 GameFi Prediction in 2022
According to research conducted by the Blockchain Gaming Alliance, of which BELOBABA is a member, NFT games produced $2.3 billion in revenue in Q3 alone. Animoca Brands just raised over $300 million in venture capital.
Even with these figures, GameFi is still in its early stages, and we will see if 2022 is the year of consolidation. Not only in terms of the amount and variety of games that will be available but also in terms of the appealing option of earning money through playing games.
At the time of writing this article, we know that the market now isn't a good time for Crypto/ Blockchain in general, with many regulations and restrictions on cryptocurrency, everyone is starting to think maybe the 'Winter' is coming, GameFi won't be the trend of this year anymore, etc. But, let's just see the number of growth and the adoption of the Metaverse recently, when HSBC just joined The Sandbox, the Amex will be in the Metaverse of Decentraland soon, etc.
If you have been in this Crypto World, you must have known that GameFi is set to be the big beneficiary of the growth of the Metaverse and we are already seeing games that combine NFTs and their use in the metaverse, allowing players to get the best of both worlds. Along these lines, Axie Infinity launched a new metaverse with land purchases, new gameplay, and new ways to acquire SLP – the game's token.
Other games, such as Axie, will aim to capitalize on the metaverse's success to grow their fan base and expand their markets. Again, the fact that people enjoy games and the potential to earn money means that GameFi's own initiatives have a solid platform to develop on.
Another significant point for 2022 will be the "gamification" of DeFi. As Defi Kingdoms did on the Harmony network, the protocols will gamify their User Interface and Experience in an attempt to replicate the popularity of this game.
Challenges that need to overcome
One of GameFi's challenges may be to overcome the traditional gaming sector, which is predicted to reach $200 billion by 2023. Although it still has a long way to go before reaching the regular gaming ecosystem, Play to Earn games are an excellent choice for increasing the crypto ecosystem's acceptance.
NFT Markets and Other games' assets
The first requirement is the ability to create a market for NFTs and other game assets. When the cryptocurrency market is strong, most of these assets tend to fetch high prices and enjoy high liquidity. When there is a slump, activity and tokens tend to plummet immediately.
GameFi initiatives must seek something that will keep people playing even when the market is down; if they are unable to develop their gameplay and given the number of games available, they will fade away.
Simplicity
Simplicity should be an aim of GameFi initiatives at the same time. One of the areas where DeFi has fallen short thus far has been the lack of a decent user interface. Many projects continue to be difficult to use, and users have little understanding of how they operate. GameFi projects must improve their platform design in order to make their platforms more useful and appealing to gamers.
Networks Congestion
Another factor to consider is the congestion of the networks on which these games operate. We have a clear example of this fact with the congestion on the Polygon network as a result of the Sunflower Farmers game.
Sunflower Farmers, a money-making game released in late 2021, has caused gas prices on Polygon's network to rise by 16 times. As a result, Polygon users have complained about traffic congestion on social media. Sunflower Farmers has become the network's top gas guzzler in the last week, consuming 42% of all transaction fees on Polygon. Other dApps that have delayed their releases, such as Double Protocol, have been affected by the increase in gas fees.
The surge in gas prices has occurred because the game rewards players for every action they take in the game. Furthermore, tokenomics reduces the size of the incentives, causing players to execute the greatest amount of acts in order to obtain these benefits. Because of the game principles, it is particularly appealing to bot creators, who may automate these behaviours and collapse the network.
Overall, to answer the question if GameFi is out of trend in 2022, from my point of view, I think not, but it will be upgraded and focused more on the quality, the sustained, support DeFi and Metaverse than being by itself.
If you have any questions, comments, suggestions, or ideas about the project, please email [email protected].
DISCLAIMER: The Information on this website is provided as general market commentary, and does not constitute investment advice. We encourage you to do your own research before investing.
KAZ
Coincu Ventures