Exchange Bybit announces 8th launchpad with Projekt Kasta (KASTA). Users can get KASTA tokens by setting a certain amount of BitDAO (BIT) on their account based on the average daily BIT balance (within 5 days from December 31, 2021 to January 5, 2022). Bybit account that person owns.
What is Kasta (KASTA)?
Kasta is a blockchain-based mobile payment service. Their platform makes P2P payments even easier. It makes global cross-border payments more convenient as we move to a crypto economy. The Kasta platform promotes the global acceptance of Bitcoin while improving financial services.
Founded and simplified by Moon Carl, Kasta makes cross-border P2P payments convenient for users as the Kasta app lets you send or receive cryptocurrency instantly. The driving force behind the development of this payment method is to steer the world towards the introduction of a safe, easy and inexpensive electronic payment method for goods and services. The system is adapted so that even users with the slightest knowledge of cryptocurrencies can easily and conveniently send, receive and store cryptocurrencies.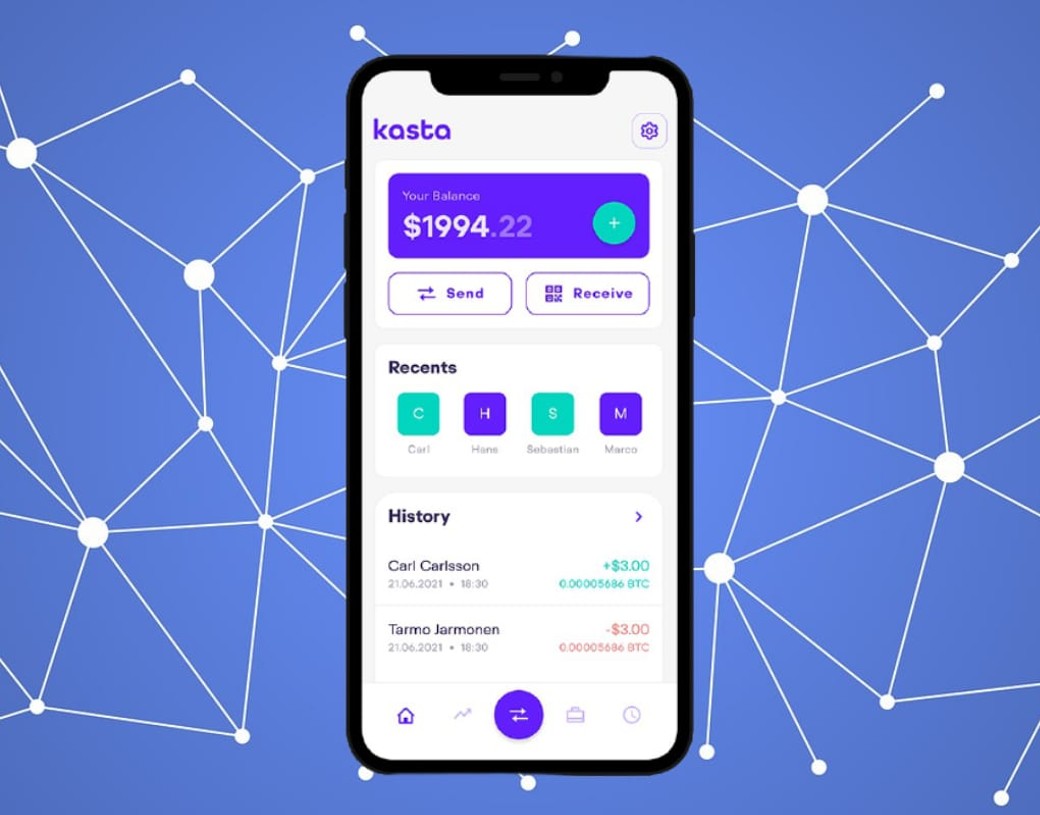 Token information
• Name: KASTA
• Total supply: 1,500,000,000 KASTA
• Total allocation: 25,000,000 KASTA (1.67% of the total offer)
• Maximum CAP per user: 9,500 KASTA
• Price: 1 KASTA = $ 0.04 (The price between BIT and KASTA will be confirmed before the registration period)
• Format: Register
• Commitment token: BitDAO (BIT)
ByBit Launchpad
Snapshot time (snapshot): 7:00 am (Synthetic Team time) December 31, 2021 to 6:59 am January 5, 2022.
During this 5-day period, the average daily amount on your account (which can still earn interest without a payout on Launchpool) is recorded via hourly snapshots. The report is updated daily at 10:00 AM.
Registration period (commit): From 10.30 a.m. on January 5 to 5:59 p.m. on January 5, 2022.
You need to click the "Commit Now" button to commit certain BITs to the project during this subscription period. The amount of BIT that can be committed depends on the average daily BIT balance in your account for 5 days. Please note that the amount you have promised will be blocked and will only be accessible for transfer, payout or trading after the token has been distributed.
Delivery time: From 6:00 p.m. on January 5 to 6:59 p.m. on January 5, 2022.
Calculation: Allocated KASTA = (number of BITs you have promised / total number of BITs taken by all participants) * total amount of the KASTA allocated to the project. Up to 9,500 KASTA per person, regardless of the BIT storage volume.
Based on the result of the KASTA allocation, the corresponding BIT amount will be deducted from your promised amount, while your KASTA allocation and the remaining BIT will be paid back to the spot account. After that, you can continue to deposit into Launchpool to receive daily interest.
Recording time: The trading pair KASTA / USDT will be quoted on January 5, 2022 at 7:00 p.m.
Join Bitcoin Magazine Telegram to keep track of news and comment on this article: https://t.me/coincunews
Follow the Youtube Channel | Subscribe to telegram channel | Follow the Facebook page