Satoshi Nakamoto is by far one of the most mysterious figures in the crypto world, despite the fact that many people have searched for the identity of the creator of Bitcoin. On December 12th, 2010, 11 years ago, this blockchain programmer left one last message to the crypto community, in which he emphasized that "there is a lot more to be done at DoS".
Satoshi Nakamoto: Introduce Bitcoin, start the network and give helpful advice
About 11 years ago, on December 12th, 2010, the inventor of Bitcoin left the community and has not returned since. There are several emails allegedly sent by Satoshi Nakamoto after leaving Hearn and Gavin Andresen in response to developer issues. Satoshi first appeared 13 years ago when it was released White paper (Whitepaper) Bitcoin on Halloween, October 31, 2008. Satoshi spent approximately 772 days, or just over 2 years, working with members of the fledgling crypto community.
So what did Satoshi do during those 772 days? Bitcoin's creator told the world about this invention and sent around 16 emails using peer-to-peer e-paper money. Referral emails were posted on the cryptographic mailing list hosted on metzdowd.com. Satoshi's 17th email on metzdowd.com was published exactly 7 days after Nakamoto activated the cryptocurrency network on January 8, 2009 and was Is called "Bitcoin v0.1 released".
There is solid evidence that a single entity formed the network and that the only miner is Satoshi Nakamoto. Mining simulations released last year suggest that Satoshi could have just used a high-end personal computer (PC) with the Windows operating system to mine 1.1 million bitcoins. If Satoshi were still alive and had access to this BTC, the inventor would be one of the richest people in the world. It is estimated that Satoshi Nakamoto mined between 750,000 and 1.1 million BTC in 772 days.
In addition to the presentation of the Bitcoin whitepaper and the following emails, Satoshi Nakamoto advised many community members and spoke regularly with developers during his 2 years of activity. Over the years, people have analyzed Satoshi Nakamoto's quotes and advice to see what the inventor really meant. Nakamoto was to speak Things like:
"Bitcoin is very attractive from a liberal point of view, if we can explain it rationally. However, I am better at programming than at language.
The fundamental problem with conventional currency is the trust it needs to function. Central banks have to be trusted not to devalue currencies, but the history of fiat currencies is rich in violations of that trust. "
Share a quick build before it goes away
Satoshi too discussion about technological concepts like the hypothetical system known as Bitdns that eventually led to the creation of Namecoin and Unified Mining. Nakamoto also emerged when Wikileaks and Julian Assange decided to use Bitcoin after the website was suspended due to a financial blockade. When someone said that the Bitcoin community should "play to the end" with donations to Wikileaks, Nakamoto was utterly be of different opinion.
"No, not" play to the end ". The project needs to evolve gradually so that the software can be consolidated along the way. I advise WikiLeaks not to try to use Bitcoin. Bitcoin is a small beta community in its infancy. You can only get change, but the heat you carry will destroy us at this stage. "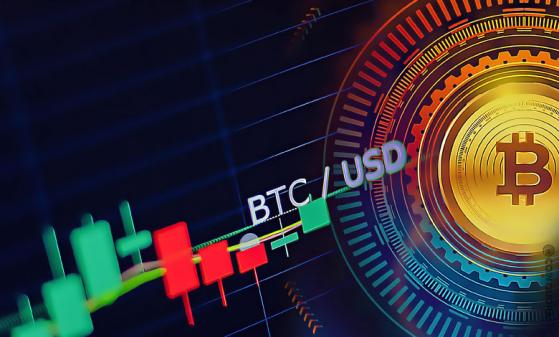 Some believe that the 2010 switch from Wikileaks to Bitcoin upset Satoshi enough to make the inventor leave. Before Satoshi's last email on December 12th, the day before on the 11th, Nakamoto complained about Wikileaks with BTC.
"It would be nice to get attention in any other context. WikiLeaks has "stung the beehive" and the bees are on their way to us, "Satoshi said back then.
The next day, Satoshi sent his final message to the entire community. In the message from 12.12. talked about the business, offered a quick build, and reminded developers that there is still a lot to be done against Denial of Service (DoS) attacks.
"There is more to do in the DoS area, but I am quickly building what I have now in case it is needed before I venture into more complex ideas. The build is version 0.3.19.
Added some DoS control. As Gavin and I have already made clear, the software is completely defenseless against DoS attacks. This is an improvement, but there is more potential for attack than I can calculate. I'll leave the -limitfreerelay part as a switch for now and will only work just in case. The "Safe Mode" warning has been removed. The "Safe Mode" warning is a temporary measure after an overflow 0.3.9. Users can only run with "-disablesafemode", but it's better not to have it just for looks. It was never considered a permanent feature. Safe mode can still be activated if a longer invalid blockchain (larger total PoW) is detected. "
Following this announcement, Satoshi Nakamoto has never contacted the public or the Bitcoin community through any other message on the forum. There are certainly individuals who have claimed to be Satoshi Nakamoto and the news appears after the 12/12 post on the bitcointalk.org forum. However, nothing has been proven reliable, and to date no person has been able to prove that they invented Bitcoin.
The December 12th forum post is Satoshi's final message to the young crypto community and could be the anonymous inventor's way of saying goodbye.
Join Bitcoin Magazine Telegram to keep track of news and comment on this article: https://t.me/coincunews
Follow the Youtube Channel | Subscribe to telegram channel | Follow Facebook page