Assuming $ 43,500 may not be Bitcoin's bottom, SOL and ICP all hit CoinDesk 20 this quarter. Here are some highlights from the crypto market.
Bitcoin news
A rough weekend for traders is afoot, with Bitcoin falling more than 16% from $ 52,000 to $ 43,500 in about 30 minutes.
However, it has now recovered from the trough and is currently trading around the $ 46,500 zone.
BTC price chart | Source: Coinmarketcap
The Ethereum and Altcoin markets also experienced a downturn, with ETH falling from $ 3,983 to a low of $ 3,497 over the same period.
According to analysis firm Coinglass, the crash resulted in $ 2.41 billion being liquidated in the market.
Bitcoin Trader, Tone Vays, called It's too early to say if $ 43,500 is the low point for BTC.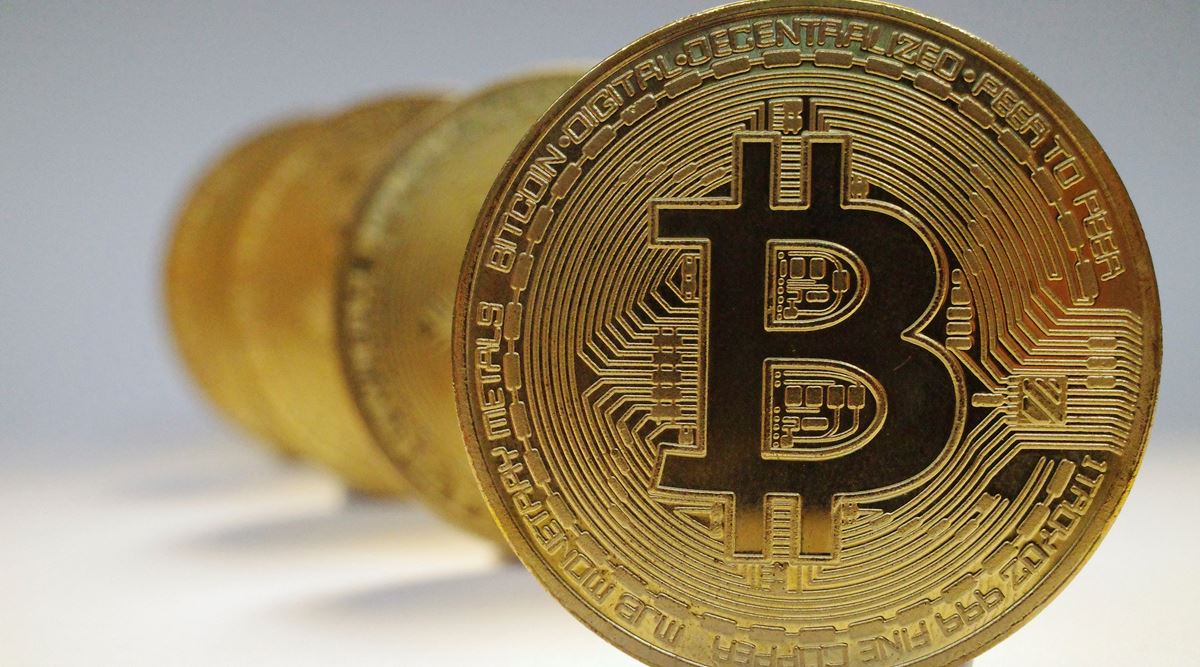 Vays said he tends for the market to form a bullish trend, and now is the time to see if BTC can make a quick return to the $ 50,000 region.
Looking at the long-term timeframe, Bitcoin has not weakened its general upward trend.
"We are still in a general bull market. We're not really at risk of getting into a bear market so people shouldn't be short selling. The weekly long-term moving averages chart looks pretty good so let's make sure we keep the current trend. "
News from Polygonum Online
Polygonum Online (POG) has announced an integration with Avalaunch (AVAX).
According to the announcement, Polygonum Online has been integrated into Avalaunch to expand the Polygonum Online Metauniverse to include Avalaunch Cave.
Players can add POG tokens to the Avalanche Network and mine rare materials to empower their characters. Polygonum Online is a free, cross-platform team game with NFT Marketplace and OpenWorld.
Hello Community👋#PolygonumOnline is happy to announce our future integration @AvalaunchApp !

We are expanding the Polygonum online meta-universe with the #Avalanche Cave.

Players can add $ POG Token on the @avalancheavax network and mine rare minerals for crafting! pic.twitter.com/de94iwfMth

– Polygonum Online (@PolygonumOnline) December 2, 2021
News Shiba Inu
Randi Zuckerberg, sister of Meta CEO Mark Zuckerberg, has Upload a short explanatory video about Shiba Inu on his Youtube channel.
In her video, she said Shiba Inu could go mainstream in the market.
Despite the competition between Dogecoin and Shiba Inu, Zuckerberg believes the market for both types of coin memes still has a "void".
However, she advises viewers not to wager all of their fortune on coin memes, following the advice of Tesla CEO Elon Musk.
Nervous news
Nervos announced today that "YokaiSwap", the decentralized trading platform, is now live on the mainnet.
YokaiSwap is the first decentralized exchange (DEX) based on Nervos and is an important step in the growth of the network as emerging projects begin to develop and launch decentralized apps in the ecosystem.
YokaiSwap accepted @Nervous's multi-layer architecture!

✅Layer 1 focuses on security and decentralization and provides higher layers of trust.
✅Layer 2 focuses on scalability and provides almost instant transactions for more than million users.
Yokai = #Secure+#decentral+#scalable! pic.twitter.com/QofCiNEZfu

– YokaiSwap start 12/3 12:00 UTC (@yokaiswap) November 17, 2021
As DeFi continues to grow and crypto users move their assets from centralized exchanges to decentralized platforms, DEXs continue to see massive growth.
According to a new report from Chainalysis, assets on major decentralized exchanges like Curve, Uniswap and PancakeSwap have increased by around 550% since August 2020.
RaceFi news
RaceFi (RACEFI) has completed a $ 2.9 million seed and private investment round.
According to the announcement, RaceFi has raised $ 2.9 million in seed and private investment rounds led by Exnetwork Capital, Genblock Capital, Solar Eco Fund, Shima Capital, Basics Capital and x21 Digital.
Other investors are: SolRazr, Enjinstarter, Magnus Capital, Titans Ventures, VBC Ventures, Master Ventures, Good Games Guild, ZBS Capital, etc.
⚡️RACEFI CLOSED PRIVATE FUNDRAISE@racefi_io $ RACEFI has completed $ 2.9M Seed / Private Round.

Participating investors: @exnetworkcap, @ x21_digital, @shimacapital, @genblockcapital, @magnus_fund, @ZBScapital, @AvStarCapital, @vbc_ventures…

👉 https://t.co/u2TZBsJSiL pic.twitter.com/nNri7ScdTl

– chain broker (@chain_broker) December 3, 2021
Nakamoto Games news
Nakamoto Games has revealed NAKA DUI, the third game to be released on the platform.
NAKA DUI is a racing game that gets all silk drivers to play for money (play-to-earn).
Nakamoto Games is building its own game support ecosystem while also offering developers the opportunity to implement their own play-to-earn games. Nakamoto Games will launch Mainnet on December 6th.
Nakamoto Games revealed $ NAKA #DUI, the third #games start on the #Nakamoto #Games Platform. #NAKA #DUI highly addicting #Run #games who calls everyone #qualified Drivers who join in # P2E Revolution. We are ready to take off #mainnet Start on Monday, December 6th. #Crypto pic.twitter.com/dyK3iXsdpF

– Nakamoto.Games (@NakamotoGames) December 3, 2021
News Atom, SOL and ICP
Atom, SOL, and ICP are all entry CoinDesk 20 this quarter as Web 3 software platforms, tools, and infrastructure flourish, replacing DeFi and DeFi-related applications.
Three new tokens have taken the place of Aave, The Graph and Uniswap, reversing a trend that started at the beginning of the year.
CoinDesk 20 is a list of the top 20 cryptocurrencies by trading volume as measured by trusted exchanges. The list is repeated quarterly, using data from the last two quarters.
Join Bitcoin Magazine Telegram to keep track of news and comment on this article: https://t.me/coincunews
Synthetic Team
Bitcoin magazine
Follow the Youtube Channel | Subscribe to telegram channel | Follow Facebook page