June 2020, Bitcoin magazine first reported the case of staging a car accident for kidnapping and robbery of 37 billion in Long Thanh – Dau Giay, in which the victim is a cryptocurrency trader.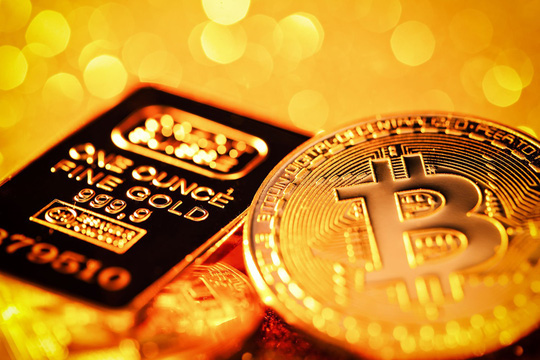 At the time, the Criminal Investigation Department (C02, Ministry of Public Security) arrested 16 suspects, including 7 people in gangs from many provinces, to investigate the robbery. 7 seniors, including Ho Ngoc Tai (32 years old); Tran Ngoc Hoang (38 years old, lives in Da Nang); Nguyen Van Duc (25 years old, Dak Lak); Mai Xuan Phot (29 years old – private investigator); Trinh Tuan Anh (36 years old); Bui Quang Chung (25 years old); Truong Chi Hai (32 years old, lives in Ho Chi Minh City).
The victim of this robbery is Le Duc Nguyen (self-styled Lucas, SN 1988, hometown of Binh Dinh, lives in District 2), a virtual currency tycoon who emerged from thousands of others in 2016 as the founder of the virtual currency exchange Bitkingdom.
During the more than a year long investigation, the "last boss" finally emerged and was identified as Nguyen Quoc Dung (40 years old, former police officer in Ho Chi Minh City) – who planned that his accomplice should pretend had He crashed his car then attacked Nguyen, robbing virtual money worth more than $ 37 billion.
On November 23, the conduct of Dung, Tai, and 14 others was mentioned by the Supreme People's Procuratorate on the charges of robbery under Article 4, Article 168 of the Criminal Code, with a sentence of 18 to 20 years or general imprisonment.
7 out of 16 defendants. Photo: Provided by the police.
According to the indictment, Tai and his accomplices are bitcoin investors in Ho Chi Minh City and Da Nang. This group deals with trading virtual currency with Nguyen. In 2018, after a long period of profitable investments, Tai and Hoang sold all 1,000 bitcoins (worth about 100 billion VND) and switched to buying emerging virtual currencies like Aureus, Ifans … but all lost. The Tai Group said that Nguyen had advised on the above investment method – the reason they were "clean", so they discussed how to steal this bitcoin from him.
To this end, Tai hired private detective Mai Xuan Phot to search for Nguyen for VND 25 million. In addition, Tai Trinh invited Tuan Anh to reclaim money from Nguyen and promised to share 30% of the bitcoins recovered; then the police officers Nguyen Quoc Dung and Nguyen Anh Tuan (work units not yet announced by the investigating authority) also took part.
Tai sent personal information, photos of Nguyen's car, and sent VND 50 million to the entire group to pay for the search. Detective Phot used many illegal high tech gadgets to monitor and control the entire schedule of Nguyen's family.
May 2020, Tai and some friends from Da Nang entered Ho Chi Minh City. This person met with Phot to confirm the movement of "loot" and to discuss how to hijack and appropriate phones with virtual money accounts of up to tens of billions of dong.
Nguyen Quoc Dung planned and advised on how to cause a car collision; Assign tasks to each group member.
On May 12, 2020, tracking by positioning knew that Nguyen's car was driving to an apartment in District 2. When he got to Thoi Dai Bridge, Phot drove a motorcycle and crashed into Nguyen's car, then got into an argument and asked to come down to settle. Tai, Dung, Anh Tuan … and many other accomplices pretended to be walking around nearby just waiting for the victim to get out of the car and storm over to him. Nguyen was vigilant, however, so he backed up, slipped past Phot, and sped away. The kidnapping failed.
The victim's phone was robbed and money was transferred. Photo: Provided by the police.
Five days later, the Tai group, who knew the Nguyen family's car was going from Bao Loc to Ho Chi Minh City, wore masks, hats, and coats to attack. They all followed many cars on the Long Thanh – Dau Giay highway. In the Dau Giay area of ​​Dong Nai Province, one car overtook Nguyen's car to block its head, and another crashed into the rear of the car.
Nguyen and his brother-in-law got out of the car, were immediately attacked by the Tai group and drew a gun (shooting ball), the rest forced Nguyen's wife and children into another car and threatened with a needle with "HIV blood" ( pretend with ink cartridges). Red).
Hoang took Mr. N's phone and forced the victim to read the password to access his personal e-wallet, otherwise he would "inject HIV blood" into his wife and children. After that, Tai used the victim's phone to collect the virtual money, including 105,639,624 TRX, 0.15 BTC, 19,333,059 BTT …
For more than two hours, back in Ho Chi Minh City, the group continued to beat, forcing Nguyen to call his brother and transfer another 1,000 bitcoins to him. As he spoke, Nguyen yelled loudly, which made his brother suspicious at home and refused to transfer any money.
When they arrived in a deserted area in District 2, the group left Nguyen's family and the car on the side of the road and brought phones and dashcams to destroy the traces. The victim's family broke free and called the police for help.
On the same day, Tai offered to sell Nguyen's stolen virtual currency, then converted it to VND 18.8 billion. Tai kept VND 5.3 billion for personal use, the rest was shared among his accomplices …
The investigating agency determined the exchange rate between virtual currencies and Synthetic Team Dong at the time Tai was appropriating virtual currencies from websites specializing in virtual currency trading; Determine the exchange rate between virtual currencies other than Bitcoin on Binance.com to determine the value of the stolen virtual currency …
Based on the exchange rate between virtual currencies, the assigned virtual currency is worth VND 37.2 billion. On this basis, the authorities assume that the conduct of Tai and his accomplices committed the crime of robbery under point a, paragraph 4, article 168 of the Criminal Code.
The authorities found that the case was particularly serious and the criminal acts of the defendants showed disregard for the law. The subjects discussed and prepared tools and means to commit the crime, very nifty tricks, sneaky, ruthless, daring, determined to commit the crime.
According to the indictment, Defendant Tai played the role of the wire-puller, leader and organizer of liaising, directing and assigning tasks for other defendants to commit crimes. During the investigation, this defendant honestly stated and voluntarily corrected the consequences of VND 2 billion.
Meanwhile, police identified Dung as an accomplice in the helping role and received more than VND 400 million; Nguyen Anh Tuan is divided into 50 million dong.
Source: T / L
Follow the Youtube Channel | Subscribe to telegram channel | Follow the Facebook page