Anyone who thinks the coin meme is useless at this point may want to change their mind. A recent study found that the majority of people in the United States are more interested in dog-related coin memes like Dogecoin or Shiba Inu than they are in the big, serious projects aimed at creating a financial revolution.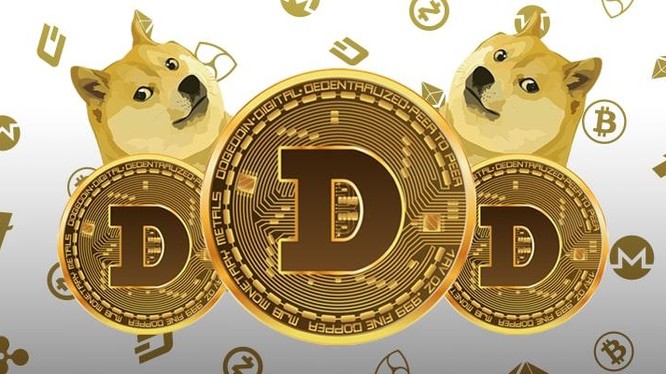 While Bitcoin and Ether account for more than 60% of the total market value of all cryptocurrencies, Dogecoin and Shiba Inu captured the hearts of Americans in 2021 and made 50 states mainstream in 30 of them.
Dogecoin is conquering almost half of the United States
According to a study by Business Insider's The Advisor Coach, an average of 7 million searches for Dogecoin last month. This number exceeds the average of Bitcoin and Ethereum combined. According to Business Insider, one such increase is related to godfather Elon Musk:
"The rate hike is partly due to support from Elon Musk, who announced earlier this year that Tesla will accept Dogecoin as a form of payment."
And while popular financial publication The Motley Fool rates Dogecoin as a "hype token with virtually no real utility," it looks like things may change in the near future with a host of new developments. Investment, and Elon Musk is interested in improving Doge's code to adapt it to global usage standards.
Dogecoin is the most popular currency in 23 states, including Florida, Hawaii, New Jersey, and Arizona. In fact, it is the country with the highest overall search result for Dogecoin, with 97/100 on Google Trends, second only to Turkey – a country with a small fraction of the population.
The interest in Dogecoin. Source: Google
Shiba Inu followed closely behind
Shiba Inu hunts very carefully. Dogecoin spin-offs have dominated searches in California (the U.S. tech hub), Washington, Nevada, Wyoming, Texas, North Carolina, and New York.
In contrast, Bitcoin dominates in 10 states and Ethereum in 8. Cardano is Colorado's favorite coin.
The most wanted cryptocurrencies in the United States. Source: Business Insider
The crypto market meme emerged as a social phenomenon during the Covid-19 pandemic. Cryptocurrencies like Dogecoin, Shiba Inu, Floki Inu, and others benefited from some social media pumps despite the lack of significant fundamentals.
However, Dogecoin and Shiba Inu have grown so much that they have conquered the top 10 cryptocurrencies with the largest market capitalization. Currently, Dogecoin ranks 10th and Shiba Inu 12th.
Perhaps it is time to take our stance on coin memes more seriously.
Join Bitcoin Magazine Telegram to keep track of news and comment on this article: https://t.me/coincunews
Annie
According to Cryptopotato
Follow the Youtube Channel | Subscribe to telegram channel | Follow the Facebook page