From the SOPR comment that shows that Bitcoin hasn't really peaked, Newegg "maybe" add SHIB as a new payment option. Here are some highlights from the crypto market.
Bitcoin news
The BTC Spent Output Profit Ratio (or SOPR) is an on-chain indicator that estimates whether investors will make a profit or loss when selling BTC.
If the value of the indicator is higher than 1, it means that the BTC that was moved at that moment was sold at a profit. Conversely, if the indicator is less than 1, investors sell at a loss in the specified period.
If the indicator starts an uptrend, it means that the holders are taking profits now and a correction is likely to occur soon.
CryptoQuant Analyst has structure Development of this indicator over the past 1.5 years.
Trends from SOPR in early 2021 | Source: cryptoquant
As you can see, above are the charts for several different versions of the indicator. The STH SOPR and LTH SOPR indicators show whether short-term and long-term owners are taking profits.
According to the graph, it looks like all Bitcoin SOPR indicators are valued highly as the tops are forming in early 2021.
But before the bull run began there was a time when the STH SOPR skyrocketed and other indices rose in value as well. However, the market didn't make a top as it was just a shake before the bull.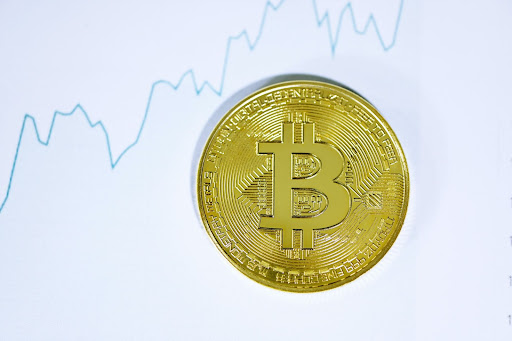 A similar trend seems likely for the time being. STH SOPR is high right now, but long-term owners don't seem to be taking their profits with them massively.
This fact leads the analyst to believe that the recent decline may have just been a market shake and that BTC has not yet peaked.
23,000 BTC have already flowed out of the exchanges in the last three days.
According to data from blockchain analytics firm Glassnode, the amount of BTC withdrawn from exchanges has increased in recent days, with around 23,000 BTC moving.
This metric is in line with recent reports that one of the largest BTC whales has continued to amass an additional $ 200 million.
BTC amount on exchanges | Source: Glassnode
However, the amount withdrawn from the exchanges is still much larger than buying this whale, which means some withdrawals may be internal transfers.
However, the significant decline in the number of Bitcoins on the exchanges in recent days has helped ease the selling pressure in the market.
News Shiba Inu
Online electronics retailer Newegg has sparked Shiba Inu adoption rumors.
In a cryptic tweet by the company, the main developer was tagged as Shytoshi Kusama as well as the official Twitter account of the second largest meme coin.
@ShytoshiKusama @Shibtoken DM us. I have a question for you

– Newegg (@Newegg) November 20, 2021
The Shiba-Inu community immediately began speculating that Newegg might add SHIB as a new payment option.
news
Today Electric Coin Company (ECC), the company that invented Zcash (ZEC), announced the release of an ECC wallet.
ECC will also improve the interoperability of the Zcash protocol and further switch its consensus model to Proof-of-Stake (PoS).
It has been found that the best way for the ECC to contribute to the #Zcash $ ZEC Community over the next three years will publish an official ECC wallet in addition to a highly interoperable Zcash protocol that uses the proof-of-stake consensus.https://t.co/SxMF1pNCTB

– Electric Coin Company 🛡️ (@ElectricCoinCo) November 19, 2021
The ECC wallet aims to support governance functions like staking, authorization, messaging, sending / receiving of assets and other functions that developers can bring in the ecosystem (like swaps or other use cases for DeFi).
The ECC wallet will enable direct interaction with ZEC users and the official release date of the wallet is 2022.
Floki Inu
Immediately after partnering with one of India's most famous football clubs, the development team Floki Inu announced added a new partnership with Cadiz Club de Futbol, ​​the Spanish team founded more than 100 years ago and now playing in La Liga.
Accordingly, the Floki Inu logo is also printed on the sleeve of Cadiz's jersey. In addition, a coin-operated meme icon will be displayed on LED screens along with other fan promotional content for all home games.
RaceFi news
RaceFi (RACEFI) has announced Whitelist for IDO on SolRazr in December.
According to the announcement, RaceFi will run its RACEFI IDO on SolRazr and open the whitelist on November 23 at 9:00 p.m. (Synthetic Team time).
RaceFi recently announced its IDO on Enjinstarter in December. The total IDO hardcap is $ 500,000. The IDO price is $ 0.125. The starting market cap is $ 825,000.
🔔 IDO WHITELIST ANNOUNCEMENT

📣📣 RaceFi is proud to announce that RACEFI $ RACEFI The IDO whitelist will be available for registration on @Solrazr_App
🔸Whitelist START: 14:00 UTC, November 23

📍More information: https://t.co/2qnAwdYbMD pic.twitter.com/dpZ7K4YByR

– RACEFI (@racefi_io) November 19, 2021
News ZKSwap
ZKSwap, AMM-based, decentralized Layer 2 exchange, has announced New roadmap and updates for next year. The roadmap includes ZKSwap's plans to publish new functions and updates from the 4th quarter of 2021 to the 4th quarter of 2022.
According to Thursday's article on Medium, the project is planning to launch ZKSwap V3 amid community discussions about the rebranding.
The biggest changes are the new protocol format NFT Layer-2, which is to be introduced this year. The protocol will support NFT dispensing, embossing, airdrops, and low cost sales.
News chain link
Chainlink Keeper, a decentralized transaction automation service operated by the Chainlink node network, is now available on Polygon.
The integration will enable services to automate transactions for smart contracts so that decentralized applications (dApps) work without manual intervention or centralized infrastructure.
1/3 @chainlink Guardians are now live #Polygon PoS mainnet!

🚀 Make your projects buzz with secure Smart Contract Automation Services.

➡️ Learn more: https://t.co/v0QeLuOEF8 pic.twitter.com/xz02EYKjHf

– polygon | $ MATIC – We are hiring! (@ 0xPolygon) November 18, 2021
Lithium financial news
Lithium Finance (LITH) has introduced over 200 new wisdom nodes to the lithium community.
Accordingly, Lithium has integrated more than 200 wisdom nodes in areas such as NFT, cryptocurrencies, gaming, pre-IPO assets, etc. The team is confident that it will reach more than 1,000 Wisdom Nodes before the mainnet launch.
Wisdom Nodes provides the necessary price information on request and is rewarded with LITH tokens if the correct answer is delivered on time.
🥳 We're excited to announce that we've added over 200 new Wisdom Nodes to the #Lithium Community!

Wisdom knots will play an important role in the #Lithium Log by providing pricing information on assets such as NFTs and pre-IPO stocks!

👉 more information here: https://t.co/KZIOWiBDI3 $ LITH

– Lithium Finance (@LithiumFinance) November 18, 2021
TaleCraft news
TaleCraft (CRAFT) announced the launch of Testnet on Avalanche.
According to the announcement, TaleCraft made its CRAFT testnet available on Avalanche on November 18th. Around 1000 people are currently participating in the Testnet program.
TaleCraft will carry out its public CRAFT token sale on Avalaunch, Roco Finance and the ZEUS platform from November 21-22.
CRAFT STARTED on #Avalanche Test networkhttps://t.co/5t5TM1DaGx

Set up Avalanche Fuji Testnet

Testnet CRAFT token received:https://t.co/dKW6pix12k

Get your Testnet AVAXs from:https://t.co/sSZOuIclJx

Get more info from TaleCraft Youtube:https://t.co/NorJfyBZIO https://t.co/2Y628SlWa2

– TaleCraft.io 🔺🧙‍♂️ (@Talecraftio) November 18, 2021
Join Bitcoin Magazine Telegram to keep track of news and comment on this article: https://t.me/coincunews
Follow the Youtube Channel | Subscribe to telegram channel | Follow Facebook page