In one Contributions entitled "Why Isn't the Web True Love?" (Why the Web Won't be Nirvana) by Newsweek on February 26, 1995, this article pointed out the major shortcomings of the Internet: too expensive, too slow, too complicated – that's even criticism of the blockchain today.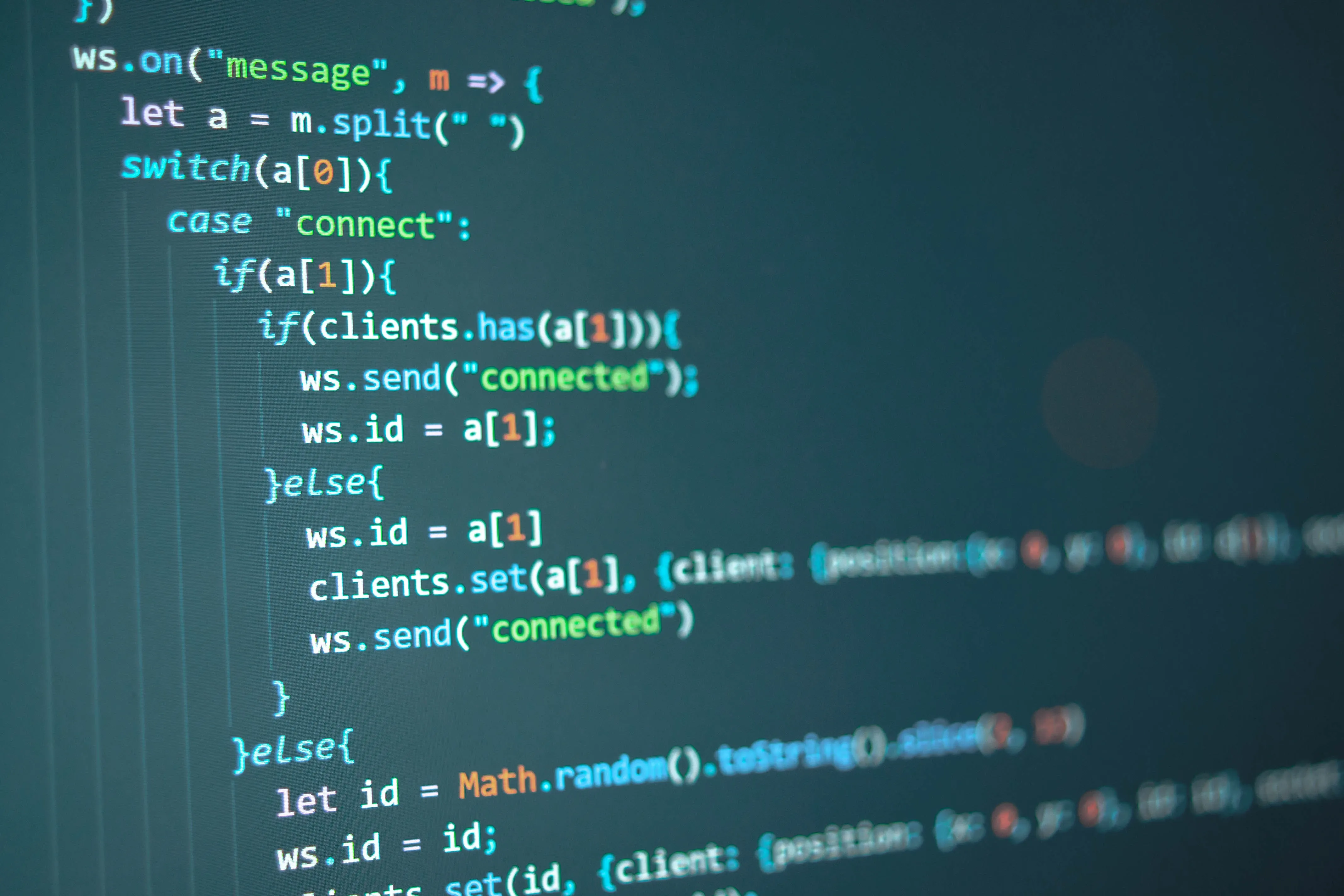 Of course, 26 years later, the Internet is becoming cheaper, faster, and accessible even to less tech-savvy people. Some people call the progress made in almost three decades the evolution from the static web to the social web or the paradigm shift from web 1.0 to web 2.0. Innovative solutions such as search algorithms and the invention of web languages ​​such as Javascript help developers build interactive platforms for users and greatly improve the usability of the Internet.
Although many aspects have been improved, there are still challenges. Politicians are threatening the repeal of the net neutrality law, inefficiencies in the use of bandwidth, internet censorship and limited data protection are some of the persistent barriers to entry to this day. As a result, efforts to build on Web 2.0 have not stopped, setting the stage for the recent emergence of a new generation that has been cited as the pioneers of Web 3.0.
Clear the stage for the birth of Web 3.0
Web 3.0 has the functions associated with its purpose: building a more autonomous, intelligent and open network for everyone. With the focus on building a free network, one of the main goals of the network is to avoid the need for central servers. Gone are the days when managed data stores were used and instead the decentralized protocols known in the crypto space.
To create such a blockchain-based Web 3.0 infrastructure, three pillars are required: computers, storage and network. Ethereum and other smart contract platforms take on the first component. Filecoin, IPFS, Arweave and Sia are well-known storage solutions. What remains is a new network layer.
The source: NKN / Binance AMA
The third pillar is the New Kind of Network (NKN). NKN was founded in 2018 and the vision for a new network layer was driven by the three co-founders based on their decades of telecommunications experience. Two co-CEOs, Yanbo Li and Bruce Li, worked for big tech companies like Google, Nokia and Baidu before founding NKN. Yanbo Li also developed OnChain, the corporate version of the NEO blockchain. CTO Yilun Zhang has a PhD in Physics specializing in Cellular Automata, a series of cells in computer theory used by the team in the blockchain's consensus algorithm. Notable are Stephen Wolfram (creator of the popular Wolfram Alpha computational engine) and Whitfield Diffie (inventor of public key cryptography) are advisors to the trio of co-founders who have formed a talented team.
New network
NKN's predecessor was a blockchain-based P2P network protocol designed to update modern client-server Internet infrastructures. NKN's network sits on top of the existing internet and allows users to join from their own internet enabled devices. Linking devices creates a new network layer that overlays existing layers and thus brings data protection and anti-censorship functions out of decentralization.
Note that NKN is not trying to create a new internet, at least for now. Instead, NKN hopes to use unused Internet bandwidth in such a way that central points limit the risk of server failure. Below is an illustration of the NKN network. Here the question arises: How does the network work?
The source: NKN November 2020 Overview Pitch Deck
First, each device connected to the NKN network can be divided into two categories: (1) node and (2) client. Nodes are full participants. They send and receive data, but most importantly, they transmit data to other neighboring nodes. These active nodes (so-called miners) strengthen the network and are rewarded for their contribution with NKN tokens. In the meantime, client devices can do anything but transfer data on the network. They are like end users. In the diagram above, nodes are relayers. By transmitting the relay, the client can send data to others that can be easily checked in the blockchain.
Nodes also help the network reach consensus through the Majority Voting Cellular Automata (MOCA) algorithm. In short, MOCA requires that a node only communicate or transmit data with neighboring nodes, rather than with the entire network. This process is powered by a PoW algorithm called Proof of Relay (PoR). Since PoR is verifiable and falsifiable, PoR is important to NKN's network as this consensus algorithm calculates each node's mining reward. Nodes that are continuously running on the network and transferring more data receive higher rewards. With MOCA and PoR, the network reaches a global consensus more quickly due to the lower communication effort. This enables network expansion.
After a client or node accesses the NKN network, NKN network-specific anonymous addresses are randomly assigned. These addresses replace IP addresses in traditional TCP / IP architecture and ensure that no Internet IP addresses need to be exposed when clients communicate with each other.
Thanks to the popularity of devices connected to the Internet, the number of nodes on the network is enormous. As of September 2021, NKN will have 106,000 full consensus nodes on the mainnet, one of the highest of all blockchain networks. It's worth noting, however, that many of these are powered by NKN's partnerships with AWS and Digital Ocean, which enables one-click node provisioning. Because NKN's node is on AWS's free list of cloud service providers, users can run a node for 750 hours for free, but the following hours are billed very low (just $ 0.012 per hour). Similarly, Digital Ocean allows users to operate relay nodes free of charge for many months.
This leads to a greater dependency on third party providers. With this system, NKN had to compromise between the new infrastructure and the convenience of introducing the relay network. This does not happen with Bitcoin and Ethereum, which leads to direct comparisons of the number of nodes between different blockchains.
The source: AWS Marketplace
A high number of nodes is always ideal in any blockchain system, but it is particularly important for NKN. Because NKN is a utility blockchain, more nodes correlate with increased network capacity and speed. As such, NKN Network can serve high quality content (such as 4K UHD video) to millions of customers. As the network scales, global serviceability will increase.
Most of NKN's 106,000+ nodes are currently located in the United States, Europe, and other regions with strong Internet infrastructure. It is therefore not surprising that there is a strong correlation between the location of the node clusters and the location of the known cloud servers. On the other hand, NKN's technology is also very suitable for people who live in developing countries and places without strong infrastructure. Regions like Africa and South America have not yet been fully exploited. For the future, the development in these markets is a challenge, but it brings enormous profits for NKN.
The source: NKN monthly report – 8/2021
Current online activity mainly takes place between 5:00 p.m. the previous day and 5:00 a.m. the next morning (Synthetic Team time). In other words, most of the activity takes place in the western hemisphere.
Percentage of transactions by geographic hemisphere | Source: Intotheblock
NKN. Infrastructure and Applications
NKN's mainnet was officially launched in June 2019 and updated to NKN 2.0 a year later. NKN 2.0 is the location of dataRide, a platform that realizes the product vision of the platform.
dataRide
dataRide is a platform with network-based services and applications. Current and future use cases for dataRide include chat / instant messaging, file transfers, more human-to-human, human-machine and machine-to-machine interactions.
nMobile is a mobile app also available on dataRide, available on iOS and Google Play. nMobile is similar to the popular encrypted messaging platform Signal, but uses NKN's P2P network instead of centralized servers. nMobile is not only a messaging platform, but also serves as a cryptocurrency wallet with integrated token transfer functions. nMobile users can use the app to exchange tokens directly between the NKN mainnet and the ERC-20.
Source: nMobile (Google Play, App Store)
Another application on dataRide is nConnect. nConnect offers remote access to files and applications from anywhere in the world on any user device, for example personal devices such as Macbook and Windows computers, business devices with firewalls or Network Attached Storage Servers (NAS). NAS servers are servers on specific networks designed to store files that can be accessed from anywhere in the world. They're like a separate Google Drive for network users. NKN is working with three NAS vendors, Synology, QNAP and ASUSTOR, to provide the ability to store client files that can only be accessed on the NKN network. Using nConnect on a personal or business level can help overcome the tradeoffs between limited storage space on local devices and reliance on centralized cloud services like Google Drive, Dropbox and Microsoft OneDrive.
Source: nConnect (via Synology)
All source code is open source, which means that external developers can access and build their own applications on the network. Over time, developers used the code base to create many new services or businesses, much like the Internet is today. See diagram below …