Perceived that Bitcoin is likely to return to the $ 53,000 region, whales will continue to accumulate SHIB if the price drops. Here are some highlights from the crypto market.
Bitcoin news
Analyst Justin Bennett makes predictions about how Bitcoin and the crypto market could recover from a sudden correction that wiped out nearly $ 400 billion in its market cap.
According to data from CoinGlass, over $ 882,000,000 in liquidations were triggered in a 24-hour period as Bitcoin corrected about 10%, dragging the rest of the market with it.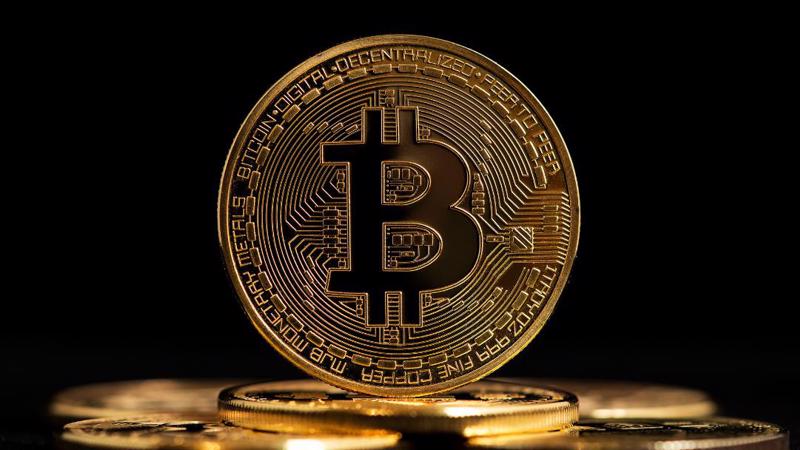 If Bitcoin loses $ 60,000, it will likely return to the $ 53,000 region, Bennett said.
Bitcoin Price Chart | Source: TradingView
It appears that BTC's bearish engulfing pattern was a sign of bearish momentum yesterday. There's a lot of support in the $ 60,000 range, he said. The analyst looks at the $ 55,000 area unless Bitcoin can recapture the $ 63,300 zone.
In addition, the analyst found that the price of the cryptocurrency regularly drops between 20% and 30% and Bitcoin is only 12% below its high.
Ultimately, Bennett predicts that Bitcoin will end its bull cycle above $ 200,000, but in a longer timeframe than many expect.
Whales carry large amounts of BTC.
One of the largest Bitcoin (BTC) whales in the world is moving over $ 913 million in assets this week.
Blockchain.com is recording an unknown wallet Move over 15,078 bitcoins for a fee of just 0.00001660 BTC, valued at about $ 0.99 earlier this week.
A second unknown address received bitcoins and moved most of them to an unknown third wallet in less than 1 hour.
About 1.5 hours after receiving the BTC, the third wallet sent Bitcoin to an unknown fourth address.
1.5 hours later, the fourth wallet also transferred all the bitcoins received to an unknown fifth address.
This fifth unknown address is currently the 53rd richest Bitcoin wallet in the world with a net worth of around $ 898 million.
The VanEck Bitcoin Strategy ETF had a "pretty good" trading volume on the first day.
VanEck Bitcoin Strategy ETF (XBTF) became close the door The first day of trading on November 16 was a "noteworthy" volume, but that volume pales in comparison to similar fund launches.
Bitcoin futures ETFs offer investors exposure to the bitcoin futures market without forcing them to hold bitcoin themselves.
By the close of trading on the Chicago Board of Trade (CBOE), the XBTF had reached assets under management (AUM) of around $ 9.5 million and a daily trading volume of about $ 4.6 million.
This is only a fraction of the $ 1 billion first-day trading volume that ProShares Bitcoin Strategy (BITO) recorded on the NYSE on October 19. Since then, BITO has been among the top 2% of all ETFs in terms of total trading volume.
Coinbase news
Coinbase's CFO said the crypto exchange is promoting plans to invest heavily in digital assets.
in a meeting conference Alesia Haas, Chief Financial Officer, recently while discussing the third quarter results, said Coinbase invested more than $ 180 million in crypto this year as part of a strategy to reinvest profits.
According to Haas, the total value of Coinbase's crypto market investments is $ 540 million and its holdings include Bitcoin (BTC), Ethereum (ETH) and other digital assets.
News polygon
Polygon, a Layer 2 scaling solution for Ethereum-compatible blockchains, has announced the introduction of the zk-STARK-capable Miden Virtual Machine for the development of decentralized applications.
1/7 💫 We're proud to introduce the newest addition to the Polygon family – Polygon Miden, an upcoming STARK-based, EVM-compatible rollup!

The project is led by @bobbinth, former Facebook Senior Central Committee researcher who led Winterfell development.

A 🧵 why this is so exciting … pic.twitter.com/5RqAJgnZlP

– polygon | $ MATIC – We are hiring! (@ 0xPolygon) November 16, 2021
zk-STARK is an acronym for Zero-Knowledge Scalable Transparent ARgument of Knowledge. STARK is one of the methods used to disguise, prove, or verify information from an algorithm (such as passwords or personal information). Polygon has invested more than $ 1 billion in developing zero-knowledge technology.
news
On Tuesday, pSTAKE, the staking liquidity protocol of DeFi platform Persistence, announced the completion of a $ 10 million strategic financing round from venture capital firms.
📝 We reward the best article about #LiquidStaking.

Topic: Is liquid staking the future of PoS?

The winner will be published on the pSTAKE blog and will receive:
♦ ️250 $ in $ ATOM
♦ ️Exclamation of pSTAKE

🗓 Deadline: November 19th

🌐Details & submissions: https://t.co/JcH0LyUfC5 pic.twitter.com/YVzaQFVs6Z

– pSTAKE Finance (💧, 💰) (@pStakeFinance) November 12, 2021
Accordingly, Tendermint, the core developer of the Cosmos network, has supported the persistence blockchain with its consensus engine.
The funding is backed by major venture capital firms such as Three Arrows Capital, Sequoia Capital India, Galaxy Digital, DeFiance Capital, Coinbase Ventures, Tendermint Ventures, Kraken Ventures, Alameda Research, Sino Global Capital and Spartan Group.
News Shiba Inu
After the worldwide sell-off of the crypto market, the whale Shiba Inu did not give up this meme token and bought another 171 billion tokens.
New #SHIB Whale was born !!!

Just bought 171,783,186,654 $ SHIB ($ 8,365,841).

Transactions:
1⃣https://t.co/M0gLpAqgtA

2⃣https://t.co/0m9R7s5I9I#Shiba Army What do you do?

– WhaleStats – the Top 1000 Ethereum Richlist (@WhaleStats) November 17, 2021
The first major transaction appeared on the blockchain the day before the whale bought SHIB for $ 6 million. This token traded at around $ 0.000049 after a major market correction.
11 hours after the initial order, the whale decided to purchase a smaller amount of Shiba Inu tokens valued at $ 2.3 million when SHIB fell to the $ 0.000048 region.
ZenGo supports SHIB.
According to an announcement made on Nov. 16, ZenGo, an undocumented crypto wallet, has added support for the Shiba Inu cryptocurrency. Wallet users can now trade and hold this coin meme.
Ari Gore, Head of Communications at ZenGo, also praised Shiba Inu's "lively" and "enthusiastic" community.
Good news for Shiba Inu investors: SHIB acclaimed platform!
Shiba Inu is now supported by the Samsung-powered crypto wallet app. The first password-free wallet now supports Shiba Inu. ZenGo, the first keyless, surveillance-free cryptocurrency wallet, #shiba pic.twitter.com/N9Ox9OIZFU

– Mst-holding kripto (@ mst1985holding) November 17, 2021
Manta network news
According to the official statement from Manta Network, the token release event "Squad Game" is finally over.
The event took place on the popular fundraising platform Tokensoft. According to the announcement, 80 million MANTA tokens (8% of the firm offer) were allocated for this token sale phase.
🥳 Our crowdloan page is live:https://t.co/6BIAVUgTyn

You can get your referral link on this page, do it $ DOT Contributions and manage your previous contributions! pic.twitter.com/UsDREeIQRH

– Manta Network (recruitment!) (@MantaNetwork) November 12, 2021
MANTA has a dual role in the Manta Network ecosystem, acting as a governance asset and utility token. Owner MANTA will be entitled to vote on all important network updates at important referendums.
In addition, MANTA tokens are used to pay the usage fees for MantaPay and MantaSwap with regular token burn events.
News 1inch
1 inch already notification in setting up the DAO Treasury and beginning phase 2 of the governance implementation.
The DAO (Decentralized Autonomous Organization) will manage the 1 inch network through 1INCH holders who will participate in the staking of their tokens in order to vote on protocol and governance parameters.
Phase 2, which begins today, "introduces official DAO functionality by giving the community direct control over advanced governance mechanisms". This phase is expected to be completed in early 2022.
Crypto.com news
According to a press release on November 17, the Crypto.com exchange announced that it had partnered with two leading sports clubs in the city of Los Angeles, USA, including the Los Angeles Lakers basketball team and the Los Angeles Kings hockey team.
In addition to becoming the official partner of these two organizations, Crypto.com shocked the lives of crypto and American sports when it bought back the naming rights of their game Staples Center and changed its name to Crypto. .com arena changed.
We are very proud to announce that the Staples Center, the most famous arena in Los Angeles, is getting a new name:

https://t.co/vCnztATkNg arena

As part of this 20-year partnership, we are also delighted to have the @Lakers & @LAKings as our newest partner! pic.twitter.com/KCfYKySDRt

– Crypto.com (@cryptocom) November 17, 2021
Name agreements have a term of up to 20 years. With a rumored value of up to $ 700 million. Many observers consider this to be the most expensive name rights purchase in US sports history.
news
VeChain Supply Chain Tracking Network Medium Update its consensus mechanism, which makes it the "world's greenest" on-chain method for verifying blocks.
On November 16, VeChain reached an important milestone in its 6-year development when the VeChainThor mainnet was updated to the first level of the Proof of Authority (PoA) 2.0 SURFACE consensus algorithm.
VeChain is a supply chain tracking system launched in 2015 that includes tracking of blockchain records.
Sablier news
Sablier, the real-time financial protocol on Ethereum, yesterday announced the rollout of its infrastructure on Polygon and Binance Smart Chain to improve efficiency and reduce usage fees.
~@SablierHQ Extension a @ 0xPolygon and @BinanceChain For more efficiency and lower fees #defi #bsc $ MATIChttps://t.co/RPBynQPCNp

– Crypto Daily ™ (@cryptodailyuk) November 16, 2021
Compared to Ethereum gas charges, Sablier's rollout on Polygon will cut gas charges for users by 676,750%, while Sablier's implementation on Binance Smart Chain will cut gas costs by more than 12,000%.
Dragon Kart news
Dragon Kart (KART) announces the launch of Syrup Pool and Farming on Pancakeswap.
According to the announcement, Dragon Kart Syrup Pool will launch from 6:00 p.m. on November 17th to 6:00 p.m. on January 16 (Synthetic Team time). The total premium is 327,900 CART.
Organize kites …