The fact that Elon Musk sold $ 6.9 billion worth of Tesla shares this week made it the largest stock liquidation ever.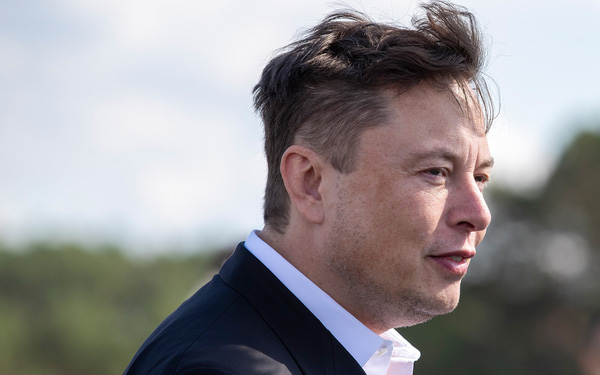 Elon Musk sold $ 6.9 billion in Tesla stock this week
Elon Musk, billionaire CEO of the electric car company Tesla, has sold 1.2 million TSLA shares valued at $ 1.2 billion. Musk then sold a total of $ 6.9 billion worth of shares in his company last week, making it the largest equity liquidation ever by the company's CEO.
It all started with Musk pledging to sell 10% of his Tesla stock to prove his point against unrealized gains and tax avoidance. He also ran a Twitter poll asking if he should take 10% of his company's shares off the stock market, with 57.9% voting in favor of the idea. Musk accepted the unrealized gains and tax avoidance as he became the richest person in the world and the first with a net worth of more than $ 300 billion.
When Musk started selling his Tesla stock earlier this week, speculation was circulating about what he would do with the money. Previously, Musk would often sell shares in his company for tax purposes, as he later mentioned in the tweet, and insist that he wasn't paid with cash or bonuses.
The Twitter poll did not bode well for the market value of TSLA stock as it slumped shortly after the poll results, and Musk also confirmed he would hold on to it. Musk's 10% stake in Tesla reached approximately $ 25 billion and remains the company's largest shareholder following its sale this week.
Michael Saylor advises Musk to buy Bitcoin after Elon Musk sold his Tesla stock
Microstrategy CEO Michael Saylor is a famous Bitcoin proponent and also credits him for pursuing Musk and Tesla to buy Bitcoin. Saylor advised Musk to invest the proceeds from the sale of 10% of his Tesla stock in Bitcoin.
"If the goal is diversification, then an alternative strategy that should be considered is to convert the TSLA balance sheet to the Bitcoin standard and buy $ 25 billion in BTC." Saylor said
Tesla more than doubled its $ 1 billion in profit from Bitcoin purchases after Bitcoin hit an all-time high last week. Hence, a new Bitcoin investment will most likely come true after the electric car boss sells his Tesla stock.
And will there be another BTC bull run?
Join our Facebook group and Telegram group Coincu News to chat with more than 10,000 other people and share information about the crypto currency market.
Important NOTE: All content on the website is for informational purposes only and does not constitute investment advice in any way. Your money, the choice is yours.