GameStop (GME) brings together a team of blockchain and NFT experts to work on the company's upcoming NFT platform.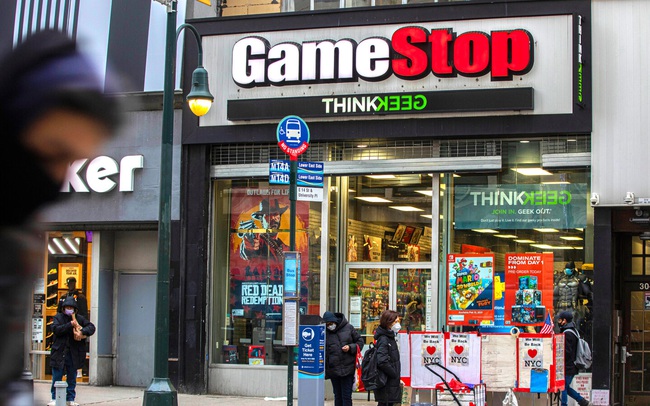 The company's GME stock is a favorite among retailers due to the r / wallstreetbets and Robinhood sagas earlier this year. On Reddit, the r / Superstonk community has 659,000 members and specializes in hosting GME-related securities and business talks.
A GameStop job posting received over 10,000 positive votes at the time of writing yesterday, with many members expressing positive feelings about the latest move from GameStop.
GameStop tacitly announced a simple website for the NFT marketplace in May, and the site now features a Nintendo Gameboy-style game console with an Ethereum logo along with an invitation to staff to work on that platform.
Since then, the company has kept its cards tight, but as of October 25, the company listed a total of eight positions for crypto-friendly candidates, including three positions for engineers, NFT-savvy software, three positions for product marketer and two positions focused on Web3-based gaming.
One of the vacancies for the position of Head of Web3 Gaming stated that GameStop was looking for someone with experience with "Ethereum, NFT and Blockchain-based gaming platforms". The company has also indicated that some Metaverse-related plans are in the works.
"GameStop is looking for a unique person who can help drive the future of gaming and commerce. In this future, games are places to play, powered by the things you bring with you. Future developers will not only build the game, but also the components, characters and equipment. Blockchains will drive the underlying trade, "reads the job ad.
Web3, billions in sales, NFTs, Ethereum Layer 2. Probably nothing. $ GME pic.twitter.com/s3PiaqtWQl

– Chris SilvΞstro (@vestro) October 26, 2021
Related: Reddit may be preparing to launch its own NFT platform
Members of the r / Superstonk community praised the company yesterday, with Triaspia2 calling it one of the "best job openings" they have ever seen and promising to buy more GME because it is a "bullish signal".
Redditor "Donnybiceps" is just as optimistic, noting:
"NFT is the future and those who haven't climbed the GME despite knowing all of these pointers should blame themselves for not thinking it through."
GME had a volatile run in October that fell as low as $ 166 before rising to around $ 187 and then crashing again. However, according to data from Tradingview, GME price is still up 2.8% this month to stand at $ 178 as of press time. GME's year-to-date profit is a whopping 844%.