From claims that Bitcoin could hit $ 80,000 in December, to Twitter apparently testing Bitcoin to work on Android devices. Here are some highlights from the crypto market.
Bitcoin news
Analyst and trader Altcoin Sherpa predicts an epic rally for Bitcoin (BTC) that could cause the price to rise by at least 30% from where it is today.
He expects Bitcoin to bottom out in an uptrend before the leading cryptocurrency can trigger its next rally. He also said the $ 54,000- $ 58,000 range remains solid support.
$ BTC: Brief thoughts too #Bitcoin I still think we will make a higher low and 54-58k is a very solid support. We still expect all-time highs to come, barring one major macro event. pic.twitter.com/O2LyhT0Jhg

– Altcoin Sherpa (@AltcoinSherpa) October 23, 2021
He believes Bitcoin will reach and break the ATH level. According to the analyst's chart, Bitcoin could hit a new all-time high in November before rising to $ 80,000 or higher in early December.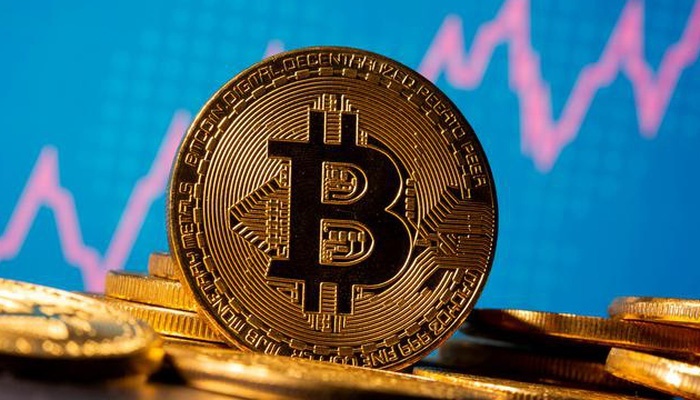 CBDC. news
The President of Nigeria, Muhammadu Buhari, officially launched the country's CBDC today, October 25, 2021.
follow explain Launched by the Central Bank of Nigeria (CBN), the event officially marks the launch of e-naira. Under the slogan "Same naira, more opportunities", the statement said that President Muhammadu Buhari will officially announce the CBDC in Abuja, where the country's parliamentary session will take place.
After the first launch was postponed due to various factors, CBN stated that they had prepared very carefully for the launch. With the event, Nigeria was one of the first countries in the world to introduce its own digital central bank currency.
Boba news
Binance will support Boba Token (BOBA) Airdrop Program for OMG Network (OMG) holders.
A snapshot for the airdrop that will take place on the first Ethereum (L1) block, timestamped at 7:00 a.m. on 12/11/2021 (UTC).
Binance takes a snapshot of the OMG tokens held by Binance users at the above time and distributes BOBA tokens at the price of 1 OMG = 1 BOBA.
News Shiba Inu
In his most recent tweet, PAC CEO David Gokhshtein highlighted the fact that the Shiba Unu arrived at ATH on Sunday without an Elon Musk pump.
$ SHIB did it without Elon – so I don't think what Elon said today will hurt the project.

If Elon had said that $ DOGE, that would have been a different story.

However, Elon needs to relax and help increase the size of the room in general.

– David Gokhshtein (@davidgokhshtein) October 24, 2021
He said the SHIB project was not damaged by the tweet Musk posted on Sunday, claiming he did not keep SHIB.
Gokhshtein added that if Musk had tweeted about Dogecoin in a similar way, it would most likely have a negative impact on the coin, suggesting that Dogecoin and its community are depending on the assessment Elon Musk makes on Twitter.
Binance news
According to CryptoQuant data, the Binance crypto exchange is once again facing a massive fund swing, with 38,246 BTC flowing out of the exchange. After the Bitcoin balance fell significantly, the total balance on the balance sheet was just under 500,000.
Bitcoin cash flow on Binance | Source: cryptoquant
With Bitcoin surpassing the previous ATH and trading volume remaining stable, some traders and investors are choosing to remove funds from exchanges and keep them in their wallets.
According to the trading volume figures, there is no significant selling pressure on the centralized exchanges and no unusual trading activities.
news
With impressive gains over the past week, Tether and Cardano's positions in Solana's market cap rankings are under threat.
After the upward momentum in September, SOL has continuously recorded impressive growth. Most recently, the asset has gained over 30% in the past 7 days. The daily chart also rose more than 7% in the space of 24 hours, pushing the SOL price to $ 207.
This brought SOL's market cap to about $ 61 billion while its daily trading volume increased 12% to $ 7 billion.
Solana threatens to take Tether and Cardano's place | Source: Coinmarketcap
News PolkaPets
PolkaPets (PETS) will behavior IDO on Solarbeam, Bondly, Zendit, Red Kite, GameFi on October 26th and IEO on MEXC on October 28th
PolkaPets announced IDO on October 26th on 5 platforms including: on Zendit (at 7:00 p.m.); on Solarbeam, Red Kite and GameFi (at 8:00 p.m.); on Bondly (at 10:00 PM) – Synthetic Teamese time.
In addition, PolkaPets will hold an IEO at MEXC on October 28th. The total capitalization in the public sale is $ 450,000. The IDO price is $ 0.30 and the initial market cap is $ 900,000.
Other news
Twitter appears to be testing Bitcoin functionality on Android devices.
According to Jane Manchun Wong, a Hong Kong-based technology researcher known for uncovering hidden features in popular apps, the Twitter giant appears to be testing Bitcoin functionality on Android devices.
Twitter is working to bring Bitcoin Lightning Tip Jar support to Android pic.twitter.com/5R10LltHKc

– Jane Manchun Wong (@wongmjane) October 24, 2021
Wong shared a screenshot to show the beta version of the feature.
Twitter allowed users to "tip" content creators after it launched its "Tip Jar" service in May. At first it was only possible to send money with the help of payment providers. Central payments like Venmo, PayPal and Squares cash app.
Bitcoin payments powered by the Lightning Network were then updated in the Twitter beta at the end of August.
Join Bitcoin Magazine Telegram to keep track of news and comment on this article: https://t.me/coincunews
Synthetic Team
Bitcoin magazine
Follow the Youtube Channel | Subscribe to telegram channel | Follow the Facebook page