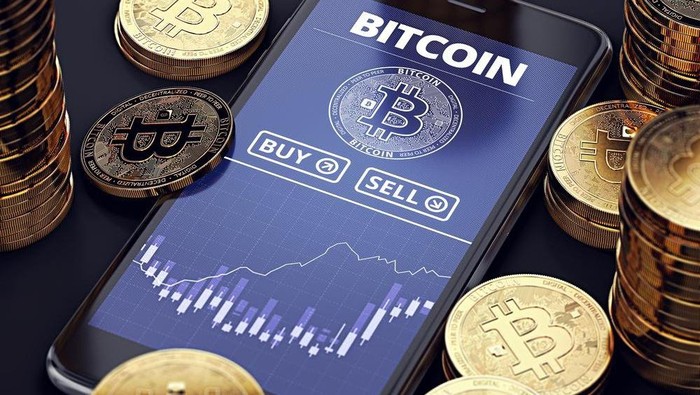 Bitcoin's price has finally entered a correction to remove leverage, mitigate overbought conditions, and help build structure after the massive rally of the past 3 weeks. This happens after the Open Interest (OI), Funding Rate, and Leverage are all high.
The near-term support at USD 60,000 appears to be holding, which is a positive signal. Given the existing selling pressure, the price is less likely to close above $ 64,800 on a weekly basis.
Source: TradingView
Short term technical indicators
The top crypto still has to hold $ 60,000 at the end of the week. The ideal scenario would be $ 60,000, cup-with-grip formation, retesting $ 64,800, and breaking up towards $ 70,000 to $ 80,000.
If the price closes below $ 60,000 it is a short term bearish signal and increases the risk of slipping to $ 59,700, $ 58,300, $ 57,100, $ 56,500, $ 53,000. Support is also expected at the 21-day EMA. The mid-$ 50,000 range is also strong on-chain and tech support that could hold back a little in the event of liquidation. The sharpest drop is expected at $ 53,000 – the previous September high. Going below this level will bring further downside risks – a scenario that is not ideal for the bulls.
The overall structure continues to show that BTC is in Phase E of the Wyckoff accumulation pattern. This is where the price usually accelerates, but a market adjustment is very likely on the way up. In the short term, a bullish divergence could form on the hourly chart, but it is important that BTC hold $ 60,000 and $ 59,600 to confirm and make higher highs.
On-chain analysis
The overall trend based on the on-chain indicators is still definitely bullish. The average age of coins has been higher for the past 5 months.
It recently fell for 2 days but continued to move up quickly, showing that the Long Term Holders (LTH) are spreading out but showing no signs of mass spreading as BTC has hit new highs.
This means that LTH and miners will continue to use HODL and distribute something on a regular basis. Open interest has fallen $ 1.2 billion from its peak of $ 15.2 billion, and the funding rate is currently at 0.03. The leverage ratio remains at 0.18, which is the highest level in April and September of this year. Therefore, further liquidation is still possible and caution is advised.
Source: CryptoQuant
ASOPR stays slightly above 1, showing that LTH didn't take much profit during this decline. The reserves across all stock exchanges also fell further to multi-year lows due to considerable outflows from futures exchanges.
Bitcoin is becoming scarcer on the exchanges, making it more difficult for institutions to accumulate as less BTC is being sold.
Conclude
The Bitcoin price has increased significantly in the last 3 weeks and the leverage effect on derivatives has skyrocketed. Because of this, a short-term pullback can be good for the market.
Either way, BTC needs to hold the support between $ 60,000 and $ 53,000 to maintain the structure and create higher ground. The overall trend in fundamentals and on-chain remains bullish with no evidence of mass distribution. This shows that the bull market has plenty of time left.
The dollar continues to slide down after peaking at an important technical level, which is likely to be beneficial for BTC, especially in the final months of the year.
The current correction appears to be a short-term adjustment with a possible continuation of the uptrend after the leverage has been removed, resulting in a retest of $ 64,800 and a breakout towards $ 70,000 to $ 80,000 as long as the on-chain trend remains unchanged remain. Change.
You can see the BTC price here.
Join Bitcoin Magazine Telegram to keep track of news and comment on this article: https://t.me/coincunews
Disclaimer: This article is for informational purposes only, not investment advice. Investors should research carefully before making a decision. We are not responsible for your investment decisions.
Minh Anh
According to Cryptopotato
Follow the Youtube Channel | Subscribe to telegram channel | Follow the Facebook page