From the comment that Binance had transferred a large amount of Bitcoin to Elon Musk, he denied that Jared Birchall and himself were on the advisory board of the Dogecoin Fund. Here are some highlights from the crypto market.
Bitcoin news
The global crypto exchange Binance was moving over $ 2 billion worth of bitcoin between wallets when the coin returned to $ 60,000.
Cryptocurrency data tracker BitInfoCharts spotted a large transaction of 36,306 BTC valued at more than $ 2.21 billion at the time of going to press.
Binance moves large amounts of BTC | Source: Blockchain.com
The transaction was first broadcast to the Bitcoin network on October 23, including a request to receive 35,236 BTC ($ 2.15 billion) and 1,069 BTC ($ 65 million), as well as two other transactions of less than 1 BTC send.
A wallet received 20,000 BTC worth more than $ 1.2 billion in less than nine minutes. Around the same time, another wallet received 16,306 BTC ($ 993.39 million). Binance only paid a BTC fee of 0.0005694 worth $ 3.47 for this transaction.
The creator of Bitcoin is currently one of the richest people in the world.
Bitcoin creator Satoshi Nakamoto is one of the richest people in the world today thanks to the recent surge in the price of the leading digital asset.
follow report Whale Alert, the creator of "digital gold," is estimated to own around 1 million BTC, but is also said to own only around 750,000 BTC.
As a result, the recent price hike has propelled Nakamoto's fortune to $ 60 billion to $ 61 billion, making him the top 20 billionaire forbes list ahead of Chinese Zhang Yiming.
Ripple News
Ripple's Head of Public Policy, Susan Friedman, announced that Australian policy makers have included Ripple's "technology-agnostic" recommendation in their final report.
It's great to see Australian policymakers see the potential of crypto and the need for regulatory clarity for this new, emerging technology sector. @Ripple's recommendations that "any future regulatory framework should be technology independent" were included in their final report! https://t.co/vZvHEshmqb

– Susan Friedman (@ss_friedman) October 23, 2021
The report attributes three principles to Ripple for developing an Australian regulatory framework for digital assets. It also refers to Ripple's recommendation that regulators should come up with a framework in the sense of a generic regulation to keep the ecosystem safe, but also open to investors.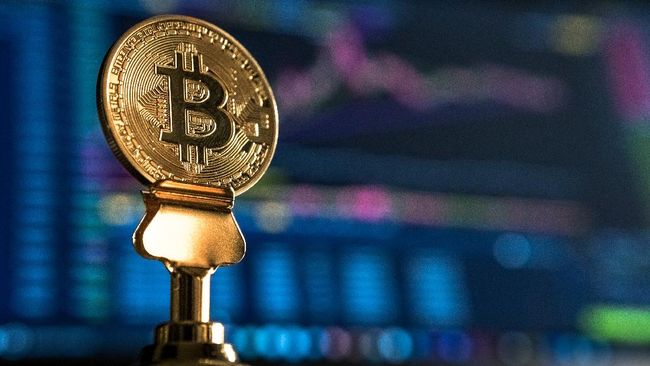 Litecoin news
David Schwartz, Litecoin Foundation and Litecoin Gaming Project Manager, tweeted that on October 14, 2021, active addresses on the LTC network hit over 700,000 for the first time.
Meanwhile, the number of active addresses for Ethereum has been declining since May 2021.
Active addresses don't tell the full story, but there are still subplots to each story.#LTC On October 14, 2021, more active addresses were assigned to over 700,000 addresses for the first time#Ether active addresses have been declining since May 2021

Some possible reasons?

One thread … pic.twitter.com/IDVh9hhVu9

– David Schwartz (alias – Dasch) (@ DaddyCool1991) October 22, 2021
Bitplaza accepts payments in Litecoin.
Bitplaza Inc., the parent company of the leading global Bitcoin shopping platform, today notification that the company has started accepting payments in Litecoin.
Accordingly, users can now use LTC as a payment method on the Bitplaza shopping app, the huge global shopping app available on both Google Play and the Apple App Store. Bitplaza is already supporting Bitcoin and Dogecoin with the aim of creating the world's largest shopping platform that supports crypto payments.
Starting today, you can use Litecoin ($ LTC) as a payment method on Bitplaza, the huge global shopping app! ️🛒📱 #PaywithLitecoin #Litecoin # Litecoin10https://t.co/774LeQ3US1

– Litecoin Foundation (@LTCFundation) October 23, 2021
Dogecoin news
Tesla boss Elon Musk has denied that Jared Birchall, the head of his family office, is on the advisory board of the Dogecoin fund.
In a recent tweet, the dollar billionaire wrote that neither he, nor Birchall, nor any of his employees had any stakes in the fund.
Neither Jared, nor I, nor anyone I know has anything to do with this foundation

– Elon Musk (@elonmusk) October 24, 2021
Message blockWRK
BlockWRK, a provider of intelligent contract-based employee management solutions, enables employers to bonus Employees who meet health, safety and performance milestones.
The Bermuda-based company uses smart contracts to get employee feedback on health and safety and performance-related goals. It decentralizes the compensation method by providing incentives for employees to achieve daily goals.
Employers can reward employees with WRK tokens. It is an ERC-20 token that is listed and traded on BitMart and one of the first government-approved cryptocurrencies in the world, issued by the Bermuda Minister of Finance in 2019.
Avalanche news
Analyst Benjamin Cowen called, an Ethereum competitor shows strength as Bitcoin begins to pull back from the ATH threshold.
According to Cowen, AVAX, the token on Avalanche's smart contract platform, "survived the storm relatively well".
Ranked # 14 by market cap, the asset is trading at $ 66.27, up 0.5% over the past 24 hours and nearly 14% over the past week.
Cowen notes that AVAX is trading above both the 20-week simple moving average (SMA) and the 21-week exponential moving average (EMA). However, Avalanche has done pretty well over the past few weeks.
World Coins News
Cybersecurity expert Edward Snowden, famous after the National Security Agency (NSA) surveillance program was revealed, found a flaw in Worldcoin, the cryptocurrency created by OpenAI CEO Sam Altman, co-founder.
Snowden has criticized the project for creating a global hash database of iris scans of people. He urged his followers not to participate and not to share their biometric data with this project.
This looks like it is creating a global (hash) database of people's iris scans (out of "fairness") and dismissing the implications by saying, "We deleted the scans!"

Yes, but you save the * hashes * generated by the scans. Hashes that correspond to * future * scans.

Do not catalog eyeballs. https://t.co/uAk0NYGeZu

– Edward Snowden (@Snowden) October 23, 2021
Worldcoin co-founder Sam Altman wants to combine blockchain and biometrics, with Iris scan participants being rewarded with Worldcoin (WDC). The aim of the project is to reach as many people as possible with more than 130,000 registered people.
Other news
The Texas Ethics Board is proposing a new rule for political donations in Bitcoin (BTC) and cryptocurrencies.
The Texas Ethics Board did suggest New rules allow government officials and politicians to accept donations in Bitcoin (BTC) and cryptocurrency.
The proposal was presented to the Texas Secretary of State, who endeavored to handle and clarify reports of political donations in cryptocurrencies.
If approved, crypto donations must be reported in kind or as an investment, not currency. According to the commission, the move reflects "how the Federal Election Commission (FEC), the Internal Revenue Service (IRS), and the Securities and Exchange Commission (SEC) deal with cryptocurrency contributions."
Join Bitcoin Magazine Telegram to keep track of news and comment on this article: https://t.me/coincunews
Synthetic Team
Bitcoin magazine
Follow the Youtube Channel | Subscribe to telegram channel | Follow the Facebook page