From the statement that Bitcoin is forming a bullish signal, Ethereum has announced the start date of the Altair upgrade. Here are some highlights from the crypto market.
Bitcoin news
On-chain data shows that whales are sending bitcoins from spot exchanges to derivatives, suggesting that they are expanding their position in this market.
According to CryptoQuant, the BTC flow indicator shows that Bitcoin whales are apparently shifting their cryptocurrency from spot exchanges to derivatives exchanges.
BTC flow indicator on derivatives exchanges | Source: cryptoquant
In the table above, different zones are marked depending on whether whales are gathering at that time.
The green zones are when the price is mostly flat and the indicator shows that whales are sending a lot of BTC to derivatives exchanges. After these periods of accumulation, the price always rises.
However, when the value of the indicator got very low, the price of BTC seemed to have peaked.
Well, as the graph shows, it seems like whales have just started another phase of accumulation. This could turn into a bullish trend for the BTC market in the future.
Anonymous whales move large amounts of BTC.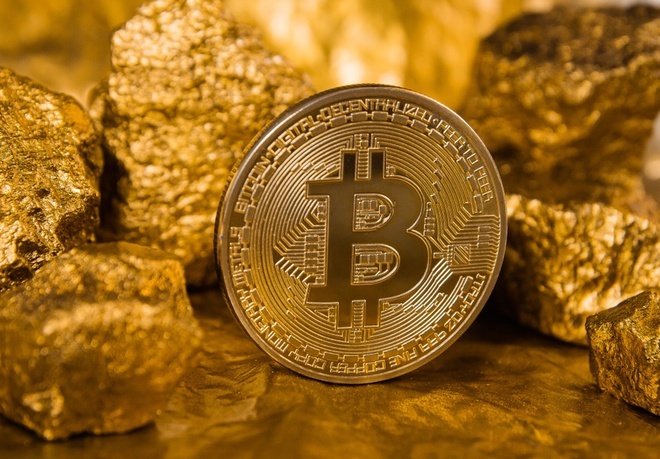 Whale Alert has discovered two large Bitcoin transactions between anonymous whales that contain over $ 1.6 billion worth of BTC.
The above two movements carried 15,100 and 12,006 BTC, which equates to $ 929,007,000 and $ 742,459,249, respectively.
According to Whale Alert, these transmissions are between anonymous whales.
15,100 #BTC (929,007,000 USD) transferred from unknown wallet to unknown wallethttps://t.co/753fD0o90h

– Whale alert (@whale_alert) October 22, 2021
12.006 #BTC (742,459,249 USD) transferred from unknown wallet to unknown wallethttps://t.co/rcY5c0Rz4k

– Whale alert (@whale_alert) October 22, 2021
Ethereum news
The Ethereum development team has announced the launch date of Altair, the first major upgrade since the launch of the Ethereum 2.0 Beacon Chain in December 2020.
Completed No. 29https://t.co/ssVYW3M8d7

Altair is here; the merger is coming.

tl; dr below

– dannyryan (@dannyryan) September 28, 2021
In an announcement made on September 28, the Ethereum development team announced that Altair would be deployed on Ethereum 2.0 under epoch number 74240, which will take place on October 27, 2021 around 6:00 p.m. (Synthetic Team time).
Altair is the first major upgrade from Ethereum 2.0, the Ethereum blockchain version that supports the proof-of-stake consensus algorithm and replaces the proof-of-work mechanism. Ethereum 2.0 launched the mainnet (called Beacon Chain) in December 2020 and has since been tested and built by the ETH development team.
Ripple News
Ripple Labs has been involved in a lawsuit with the US Securities and Exchange Commission for almost a year. While the case opened the door to a wider discussion of the country's securities laws and digital asset markets, the company has certainly lost a lot during that time.
When the lawsuit was first filed by the SEC, many crypto exchanges were quick to delist XRP.
However, according to CEO Brad Garlinghouse, Ripple has had a successful year despite these difficulties.
At the virtual conference of DC Fintech Week on October 21, the executive spoke … emphasize through various parameters in the company's third quarter statistics to show the growth of the network.
Garlinghouse also announced that Ripple's on-demand liquidity service, which uses XRP to inject liquidity into financial institutions, grew 130% in the most recent quarter.
Dogecoin news
Tesla CEO Elon Musk recently announced in a tweet that he will become the world's first "thousand billionaires" Dogecoin.
* In Dogecoin

– Elon Musk (@elonmusk) October 22, 2021
Musk's net worth has now grown to $ 249 billion, according to the Bloomberg Billionaires Index.
The businessman is now worth more than New Zealand's gross domestic product (and almost surpasses that of Portugal).
Morgan Stanley predicts that, thanks to SpaceX, Musk is well on the way to becoming the world's first "thousand billionaires".
News polygon
According to the official results of Immunefi, the white hat hacker Gerhard Wagner submitted a bug report to Polygon (MATIC) in early October 2021.
According to this report, a vulnerability in Polygon's scaling solution allowed Plasma to resend a write transaction multiple times. Malefactor can resend requests to Polygon up to 223 times.
As promised, we broke another record. @ g3rh4rdw4gn3r found a bug in @ 0xPolygon's plasma bridge which, if used, could have resulted in a loss of $ 850 million.

The bounty payout is the largest: $ 2 million.

Fault has been corrected. Everyone is safe!

A real win for everyone.https://t.co/1fqd4ul3uO

– Immunefi (@immunefi) October 21, 2021
To attack the Polygon Plasma Bridge, the hacker only needs to slightly change the specifications of the transaction data. With the total amount blocked in the Bridge Deposit Management Proxy, worth more than $ 850 million, it is at risk.
The Polygon team awarded Wagner the largest bug bounty of all time, with $ 2,000,000 plus Immunefi platform commission. The Polygon development team responded to Immunefi's report and confirmed the error within 30 minutes.
News NBB
The sustained upward pressure and good volume allowed Binance Coin to maintain an uptrend after the 38.2% Fibonacci level helped trigger the October 12th rally.
Since then, the BNB has formed an ascending channel that hit higher highs and higher lows over a 10 day period.
Currently, the RSI has made four identical highs in the overbought zone, in contrast to the BNB's price action in the pattern. This bearish divergence is a cause for concern, especially as the NBB is facing the lower trendline.
If the BNB slips below the confluence of the 50-SMA (yellow), the 78.6% Fibonacci level and the lower trend line, a 7% decline is possible in the coming sessions.
BNB price chart | Source: TradingView
In the meantime, buyers need to congregate at the aforementioned confluence to keep BNB price within the channel. If successful, the bulls can counterattack and target a new high on the top trend line of the pattern.
Short selling seems possible as the BNB is likely to fall below the ascending channel. Traders can enter these positions if the NBB closes below USD 470. Profit taking can be done at the 61.8% Fibonacci level while a stop loss can be placed above the 20 SMA (red) at $ 488.
Robinhood News
JPMorgan has maintained a "sub-par" valuation for Robinhood stock and maintained its price target of $ 35.
In a release on Friday, analyst Kenneth Worthington cited Dogecoin trading volume as the main reason he believes the leading online brokerage app is vulnerable.
JPMorgan Chase Analyst: Pessimistic on Robinhood due to poor Dogecoin trading volume @coinbase @Ether pic.twitter.com/vQdCYy4MC6

– Little moon (@MoonYlittlem) October 22, 2021
According to the report, the crypto meme accounted for 62% of the company's crypto-related revenue in the second quarter.
Worthington writes that unlike crypto-focused trading platforms, Robinhood saw no growth in trading volume this October.
News mojito
NFT development studio Mojito announced Friday that it had raised $ 20 million in a seed funding round from a number of investors, including world-renowned auction house Sotheby's.
follow notification As announced in Forbes, auction house Sotheby's has participated in the investment round in partnership with Future Perfect Ventures, the Creative Artists Agency and Connect Ventures of NEA.
The Delaware-based startup said it will use the new funding to accelerate and grow its engineering team, create a better version of the current NFT platform, and develop other platforms.
NFT news
Chinese regulators are stepping up their scrutiny of NFTs and keeping an eye on large internet companies, according to Chinese crypto blogger Colin Wu.
Exclusive: Chinese regulators step up oversight of NFTs and surveyed large internet companies. NFTs are no longer allowed to be used, they are digital collectibles.

– Wu-Blockchain (@WuBlockchain) October 23, 2021
Accordingly, NFT may no longer be used. Instead, however, digital collections are allowed.
However, domestic internet giants and other big players are still actively involved in the NFT space. Recently, McDonald's in China launched a series of 188 NFTs to be given away to employees and customers on the 31st anniversary of the company's presence in China.
Join Bitcoin Magazine Telegram to keep track of news and comment on this article: https://t.me/coincunews
Synthetic Team
Bitcoin magazine
Follow the Youtube Channel | Subscribe to telegram channel | Follow the Facebook page