According to CEO Vlad Tenev, over 1 million people are on Robinhood's long-awaited waiting list for crypto wallets.
Speaking to Jim Cramer during CNBC's Disruptor 50 Summit on Oct. 21, Tenev said he was "proud" of Robinhood's advances in crypto as he highlighted recent efforts by Robinhood companies to bring crypto users To provide wallets:
"A lot of people have asked us about the ability to send and receive cryptocurrencies, move them to hardware wallets, and transfer them to the platform for consolidation. And you know, the crypto wallet waiting list is now over a million people, which is very exciting. "
"We saw an opportunity to grow this business further," he added.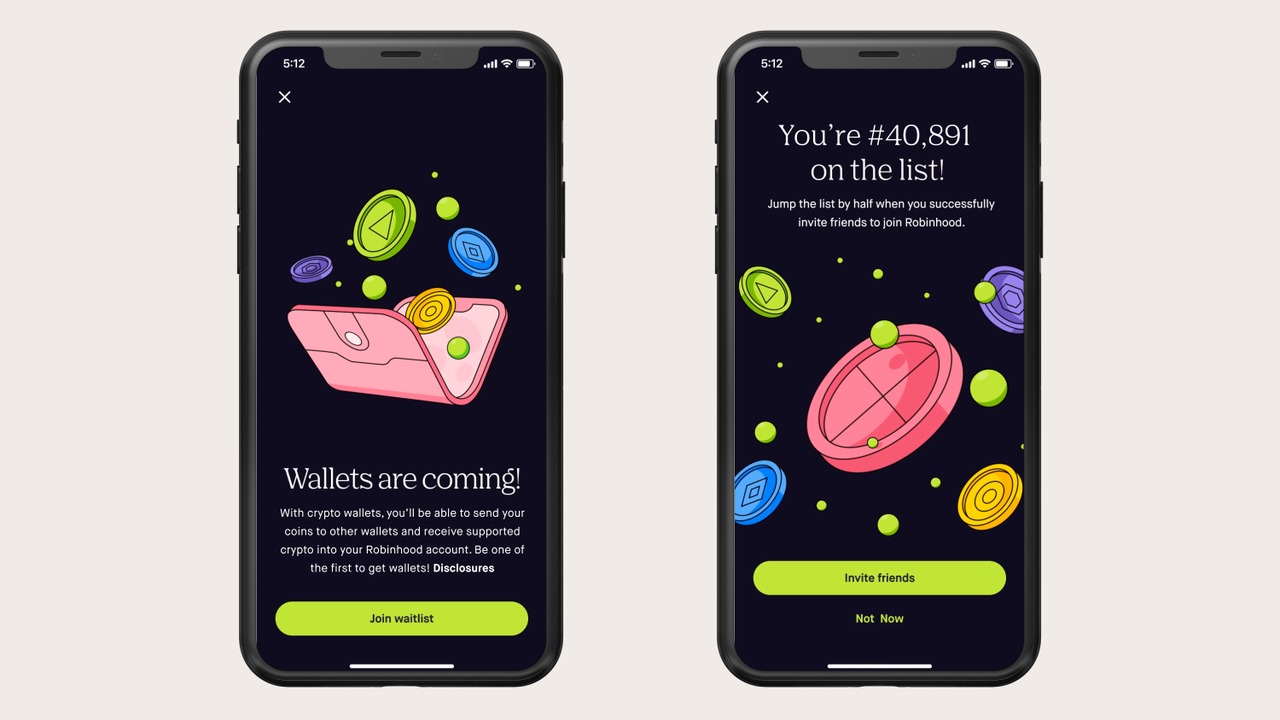 Robinhood users have long been pushing the company to develop a crypto wallet as the platform does not currently support deposits or withdrawals and only allows users to purchase crypto with US dollars and trade digital assets on the platform.
On September 22nd, Robinhood finally announced its plans to introduce a digital asset wallet and open a waiting list for first-time access to the new feature. A Robinhood representative told Market Watch last month that the wallet will be rolled out for some users this month and will eventually open to all users in early 2022.
During the event, Tenev highlighted the importance of the emerging cryptocurrency sector, noting that it is "here to survive as an asset" and that it has specific benefits such as the ability to connect to the global marketplace.
"So you know, no matter where you are in the world, whether you are in the US or overseas, you can have a wallet, you can send people crypto from that wallet to their wallets." He said.
Related: Robinhood launches 24/7 phone support including Crypto users
Robinhood started trading Bitcoin (BTC) and Ether (ETH) for the first time in 2018 for customers in five US states. Robinhood has since expanded its altcoin support to assets like Dogecoin (DOGE) and Litecoin (LTC), and now allows traders in all but four states to access its commission-free crypto trading services.
When Teven was asked if Robinhood would support Shiba Inu (SHIB), the board of directors hinted that it was unlikely once they led the company's strict listing policy.
"We currently only offer seven coins. And I think it comes back to safety first, yeah. As a result, we're usually not the first to add new content. We want to make sure that it goes through strict criteria. "
Regarding the company's vision, Tenev argued that Robinhood offers greater financial inclusion opportunities than its competitors, claiming that its commission-free trading structure "changed" the industry.
"I think if you look at crypto for example, people are still paying 3%, 4% fees to access this market. You see so many ways to serve more customers with even less money, who are even more underserved than the people we have now, "he said.
.
.