The financial regulators in the Baltic country of Estonia want to revoke all licenses for the provision of digital assets (VASP) in order to restart the entire regulatory regime

bitcoin
Matis Mäeker, head of the Estonian Financial Intelligence Unit (FIU), stated that the public is unaware of the risks posed by the cryptocurrency industry. According to Mäeker, around 400 companies in Estonia currently hold VASP licenses, more than the total number of VASP licenses issued in the entire European Union. He said that these companies only use their license to exchange huge sums of money, while Estonia does not get anything from them. Mäeker suggested introducing stricter capital requirements for the industry, including requiring crypto companies to own at least € 350,000 (about $ 404,000) in cash or securities. At the same time, crypto companies need to build more secure IT systems and instead of options like refinancing assets, they are only allowed to accept cash for setting up a business, which increases protection.
After China's crackdown on Bitcoin mining, the US is now leading the way in hash rate
According to the Cambridge Bitcoin Electricity Consumption Index (CBECI), bitcoin miners in the United States account for 35.4% of the total global BTC mining hash rate distribution. Kazakhstan accounts for 18% and Russia for 11%. These three countries have gained significant market share following China's crypto mining ban. The United States holds the largest market share at more than a third of the world's hash rate, making it an ideal location for east-west miners to migrate after Beijing restricted cryptocurrencies. In addition to the Chinese approach, the North American crypto mining facilities have increased their capacity by installing significant hardware. Places like Texas and Ohio are also expected to be home to giant Bitcoin mining hubs, which will further add to the production capacity of U.S. crypto miners.
In order to comply with the regulations of the regulators, Binance has announced that it will not offer Chinese users any OTC transactions related to the yuan as of December 31, 2021.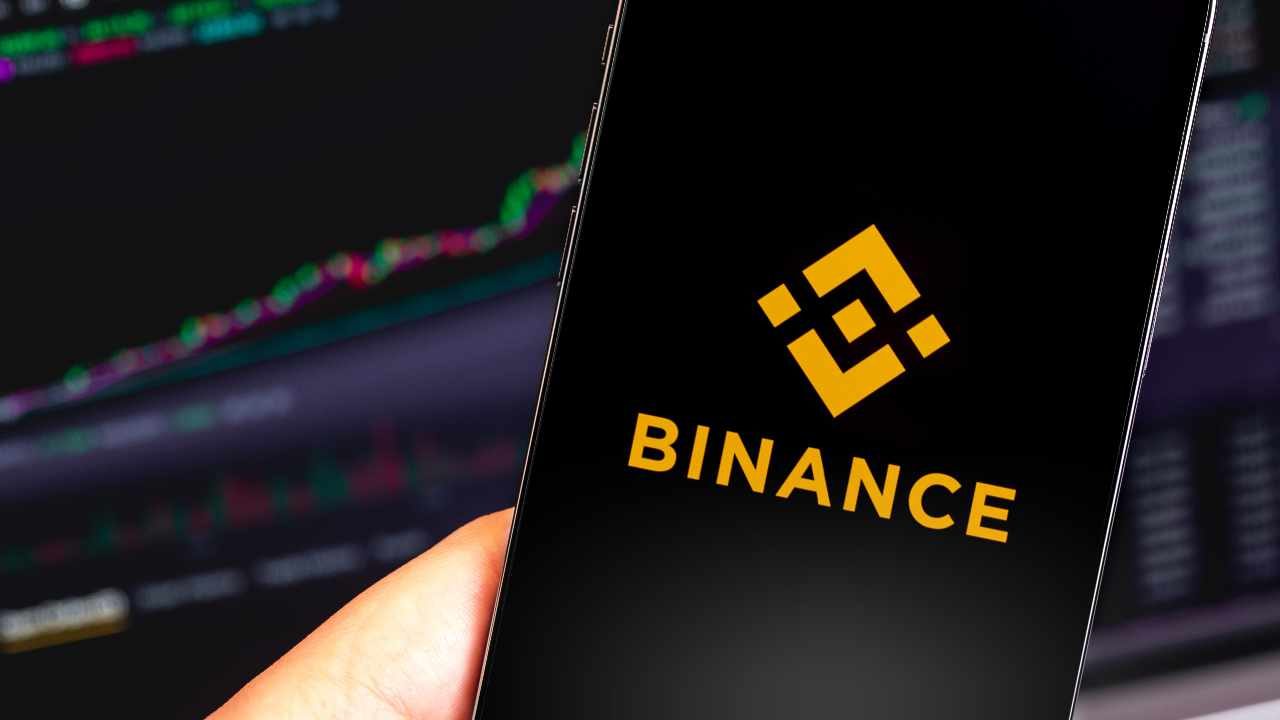 The company will also verify all users, and if any of them are found to reside in mainland China, their accounts will be put into payout only mode. That is, they can only close positions and withdraw funds from the exchange. Binance justified its decision with the continuing crackdown by the Chinese authorities against the crypto industry. Immediately after the announcement, BTC's price fell and most of the market fell. Bitcoin fell 4.5% from over $ 56,000 to $ 55,000 and fell nearly $ 2,000 in a matter of hours. The other eye, Binance Coin, gallops upwards by almost 13% and takes 3rd place.
Miami will come up with a proposal this month to pay government employees in Bitcoin
Miami's top priority right now is making Bitcoin a payment option for salaries, taxes and civic fees for government employees, Mayor Francis Suarez said in an interview with Bloomberg on Oct. 12. A similar resolution was proposed in February and received support from city councils. Suarez's broader proposal is to find a way to allow citizens to pay city fees and taxes, receive compensation in Bitcoin, and allow Miami to invest in Bitcoin. Suarez has encountered some trouble because Florida law does not currently allow his city to hold BTC. But the mayor has received support at the county level. In April, Danielle Cohen Higgins, a representative on the Miami County Board of Trustees, tabled a resolution to set up a task force to review the feasibility of Suarez's plans.
ZebPay, India's oldest cryptocurrency exchange with over four million customers, announced on Wednesday that it has added the Shiba Inu cryptocurrency.
Trading in the coin meme began last week on the Austrian fintech platform Bitpanda, which is sponsored by the venture company of PayPal co-founder Peter Thiel. Previously, Shiba Inu was also available for trading on Coinbase Pro. Binance also listed SHIB in May. In an interview in March, ZepPay CEO Pagidipati said that the Indian crypto market has a lot of growth potential in the future due to its huge investment base. Its giants: India holds less than 1% of the world cryptocurrencies and their potential investment base is 100 million. While the future of crypto in India is still unclear due to regulatory uncertainties, Pagidipati believes India will not go so far as to ban crypto as the demand for this new asset class is high. .
Makor Group, a crypto brokerage and investment bank, has completed its Series A fundraising valuation of up to $ 200 million.
The news release does not state how much was raised, but a related party said it had raised $ 17 million in equity. Makor's new strategic partners include Algorand, a blockchain organization, and British billionaire Alan Howard, who both invested in the round. The company said it also has strategic partnerships with unnamed asset managers in the United States. In addition, Algorand CEO Steven Kokinos has joined Makor's board of directors. Some of the money will be used to expand Enigma Securities, Makor's crypto brokerage subsidiary, which had a monthly trading volume of more than $ 2 billion in 2021. The amount will also be used to help Makor expand internationally. Makor plans to leverage Algorand's blockchain expertise to build and distribute digital assets to help institutions gain access to crypto products.
In India, a local exchange called Unocoin was founded in 2013, which currently allows you to exchange your Bitcoin (BTC) for vouchers that can be used to buy pizza, ice cream, coffee, coffee and much more
While the whole plan sounds pretty simple on paper, the rollout will be a first step, according to a statement released by the company, largely due to the cryptocurrency exchange regulations. For those who don't know, the Reserve Bank of India (RBI) – the country's central bank – completely banned the digital currency market in 2017, but the final ruling was overturned by the Supreme Court. However, since last year the government has been planning to reinstate another such ban. Hence, Unocoin's decision to introduce and allow citizens of India to use their cryptocurrency for everyday purchases only shows how popular digital currencies are becoming.
Huobi Wallet has announced the introduction of a new "Cloud Wallet" function that will make it easier for DeFi newbies to use the app
In an announcement on Monday, the Huobi Wallet team said that this "cloud wallet" feature will allow users to manage their digital assets without having to have private keys, which will help users to use the digital asset space and faster access decentralized finances. As DeFi continues to grow, resulting in more users using DeFi apps, but managing unattended wallets like Metamask is difficult for newbies because owners have to manage their own private keys, it is a complicated and cumbersome process. To help DeFi newbies, Cloud Wallet is also launching DeFi projects selected based on analysis, including Total Value Locked (TVL), team audits, and reviews so that users can "participate" in the DeFi ecosystem without having to search through projects yourself. In addition, Cloud Wallet syncs seamlessly with Huobi Global and users can easily transfer their assets from the Huobi Global account to the wallet to use the DeFi app.