Binance Launchpad has just announced the 22nd IEO for the Lazio Fan Token (LAZIO). The exchange will follow the Launchpad registration format to sell Lazio Fan Token tokens.
What is Lazio Fan Token (LAZIO)?
The Lazio Fan Token is a BEP-20 (Binance Smart Chain) utility token designed to revolutionize the fan experience for all supporters of the SS Lazio team, which plays in Serie A and plays in Italy, Rome, Italy.
The token allows Lazio Fan Token fans to take surveys with the team, hunt digital collectibles, purchase NFTs and enjoy game features that come with fan rewards, and more.
The LAZIO token has the following functions: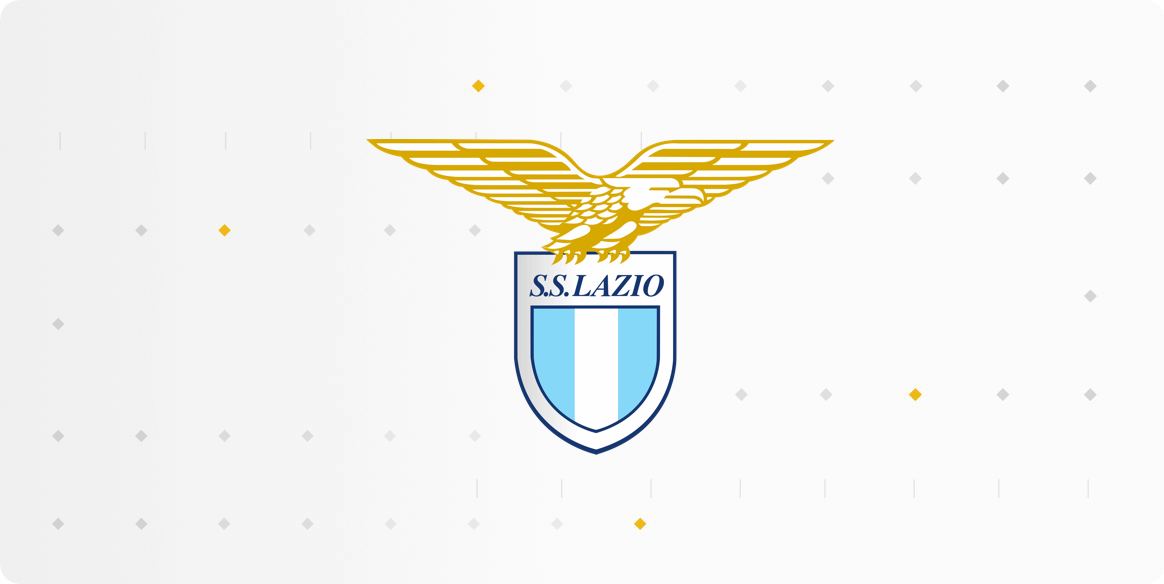 Interaction: Lazio Fan Token holders have the right to participate in voting sessions related to fan interactions on the Binance Fan Token platform.
Loyalty registration: Owners can use LAZIO tokens to register for fan rewards, digital collectibles, loyalty points, etc.
E-Commerce: The LAZIO token can be integrated into the potential future e-commerce ecosystem of SS Lazio and used with Binance Pay to pay for goods, matchday tickets, memberships, etc.
Pros: Owners can get one-time benefits by interacting with SS Lazio on the Binance Fan Token platform, including signed goods, meeting and greeting with a football player or legend, one-on-one conversations with team members, etc.
Game: Owners can access many Gamei features on the Binance Fan Token platform.
Donate: Owners can donate directly to their favorite group and receive a certificate of loyalty.
Token assignment
Binance Launchpad Sales: 10.0%
Crew: 15.00%
Loyalty subscription: 20.00%
User funds: 35.00%
Developer fund: 20.00%
Token sales details
Token name: Latium Fan Token (LAZIO)
Hardcap: $ 4,000,000
Fixed cap per user: $ 20,000 (20,000 LAZIO)
Total offer: 40,000,000 LAZIO
Total number of tokens assigned to the Binance Launchpad: 4,000,000 LAZIO (10% of the total supply)
Public Sale Token Price: 1 LAZIO = 1 USD (price in BNB is set before registration)
Token Sale Format: Sign In
Supported tokens: BNB
Registration schedule
The preparation time is from October 14, 2021, 7:00 a.m. to October 21, 2021, 7:00 a.m. During this period, the user's BNB balance is calculated in hourly snapshots for each day over a period of 7 days. Your last daily average BNB balance for these 7 days determines the maximum amount of BNB you can buy later.
Registration time (commit) from October 21, 2021, 1:00 p.m. to October 21, 2021, 5:00 p.m. At this point, the registration will be opened for all authorized users for a period of 4 hours. Users must also sign the "Token Purchase Agreement" at the same time before being committed to BNB.
Last token distribution at 6:00 p.m. on October 21, 2021. Your final token allocation will be calculated and the corresponding BNB will be deducted from your blocked BNB amount. After the withdrawal, both your BETA and BNB tokens will be transferred to your spot wallet. Usually Binance will list tokens 1 hour later so users can act immediately.
If you don't have a Binance account, log in here.
Join Bitcoin Magazine Telegram to keep track of news and comment on this article: https://t.me/coincunews
Sherlock Holmes
follow AZCoin News
Follow the Youtube Channel | Subscribe to telegram channel | Follow the Facebook page