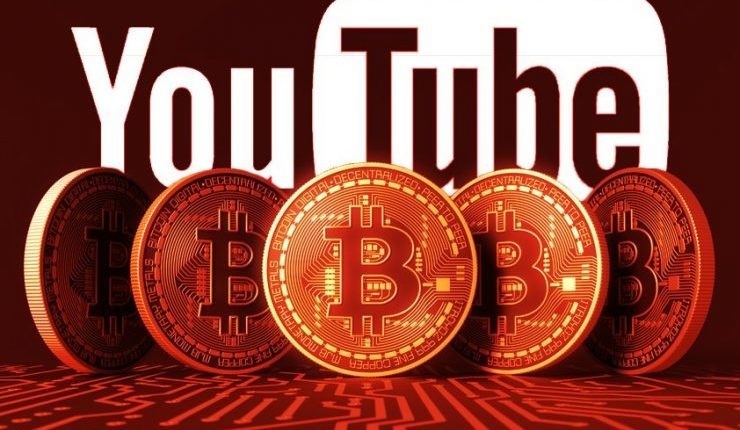 The YouTube video sharing platform removed the 251,000 subscriber channel of Anthony Pompliano ('Pomp'), co-founder of Morgan Creek Digital and host of The Pomp Podcast, before the channel was restored.
11 update on his Twitter account Pomp – a bitcoin cop known for his interviews in which he educates people about crypto – said he had received a message from YouTube claiming that it was a recent personal interview I encouraged "illegal activities" with the S2F model creator PlanB. Pomp's entire channel was offline for about two hours before being restored.
"YouTube first claimed that the content of an interview about Bitcoin was harmful and dangerous. Then they said we were going to get a warning, but in the end I just got a second email saying the channel had been removed.
YouTube has officially tried to remove me from its platform.

They claim that we are "promoting illegal activity" and that we are not allowed to create new YouTube channels in the future.

It doesn't matter in the end. Bitcoin is inevitable. @YouTubeCreators pic.twitter.com/XtCtrMBH7I

– Pomp (@APompliano) October 11, 2021
However, he was not "warned" – he is violating YT Community Guidelines; Three warnings in 90 days can permanently remove a channel – and the video does not appear to contain any questionable content. However, the platform's policies state that it reserves the right to remove channels for "serious abuse" or accounts dedicated to content that includes hate speech, harassment or identity theft.
YouTube previously targeted crypto-related content on the platform, marked videos about BTC and other cryptocurrencies as "harmful content" and gave the reviewers no grounds for objection.
In Pomp's case, he may have caught the attention of the YouTube support team on Twitter within minutes thanks to his 1.1 million followers and his verified account. However, other crypto content creators had to wait days after their channels were removed.
The deletion of a major player in the crypto space has exposed the dangers of reliance on a centralized platform like YouTube. Last week, Facebook, Instagram and WhatsApp went on strike for about six hours and disrupted the community's commitment to crypto and blockchain projects.
Additionally, YT has been in the spotlight for trying to clean up videos related to health misinformation related to the COVID-19 pandemic. In August, the platform announced that it had removed more than one million videos "related to dangerous coronavirus information" since February 2020.
Join Bitcoin Magazine Telegram to keep track of news and comment on this article: https://t.me/coincunews
Annie
According to Cointelegraph
Follow the Youtube Channel | Subscribe to telegram channel | Follow the Facebook page