Powerbridge Technologies is a subsidiary of the holding blockchain software provider and is currently starting crypto mining for BTC and ETH in Hong Kong. These crypto operations will use sustainable and environmentally friendly energy as we read more about them in our bitcoin news today.
Powercrypto Technologies is a growth-oriented technology company engaged in SaaS solutions and blockchain applications that will now introduce crypto mining in Hong Kong for Bitcoin and Ethereum.
The company plans to deploy a total of 2,600 high powered mining rigs in Hong Kong, including 600 BTC miners operating at a hash rate of 60 PH / s, and it also includes 2,000 ETH miners with a hashing power of 1,000 GH / s. According to the announcement, the company plans to increase BTC and ETH hash rates in the North American and Asian markets.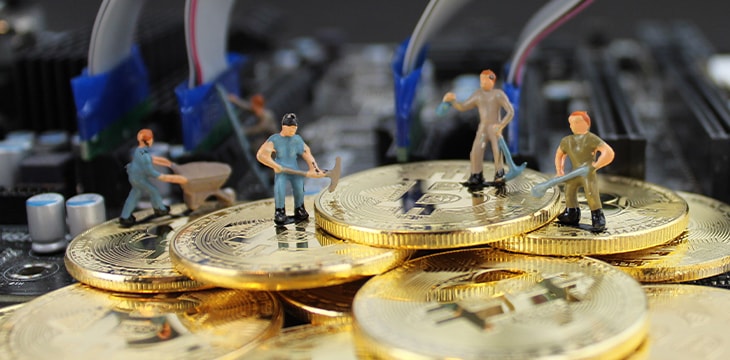 Sean Wang, General Manager and Chief Technology Officer, said:
"Powercrypto is an important strategic step for the company to highlight our global presence in the crypto mining business. We will focus on increasing our overall hash rate in BTC and ETH mining by setting up mining pools in North America and Asia. "
In mining BTC and ETH around the world, the company wants to focus on getting the most out of a clean, carbon-free energy source. Company President Stewart Lor said:
"We are pleased about the introduction and positioning as a global presence in the crypto mining business. We expect our high performing eco-friendly crypto mining teams to grow our sales significantly. "
Powerbridge Technologies announced that it plans to increase BTC mining capacity with a projected capacity of 10,000 miners with a hash rate of 728 PH / S.
According to the company, the proprietary AI / GPU operating system could support up to 100,000 active ETH miners. Powerbridge Technologies founded Powercrypto Holdings a month ago as a Singapore-based subsidiary operating cryptocurrency mining and digital assets. The company focuses on green, renewable crypto mining farms with global operations. The announcement also states that the subsidiary is committed to becoming a BTC and ETH mining company that competes with the company's president, who firmly believes it is well positioned to grow the money business to accelerate and generate promising income from it.
DC Forecasts is a leader in many crypto news categories, always striving for the highest journalistic standards and adhering to strict editorial guidelines. If you would like to share your expertise or contribute to our news page, please contact us at [email protected]
.
.