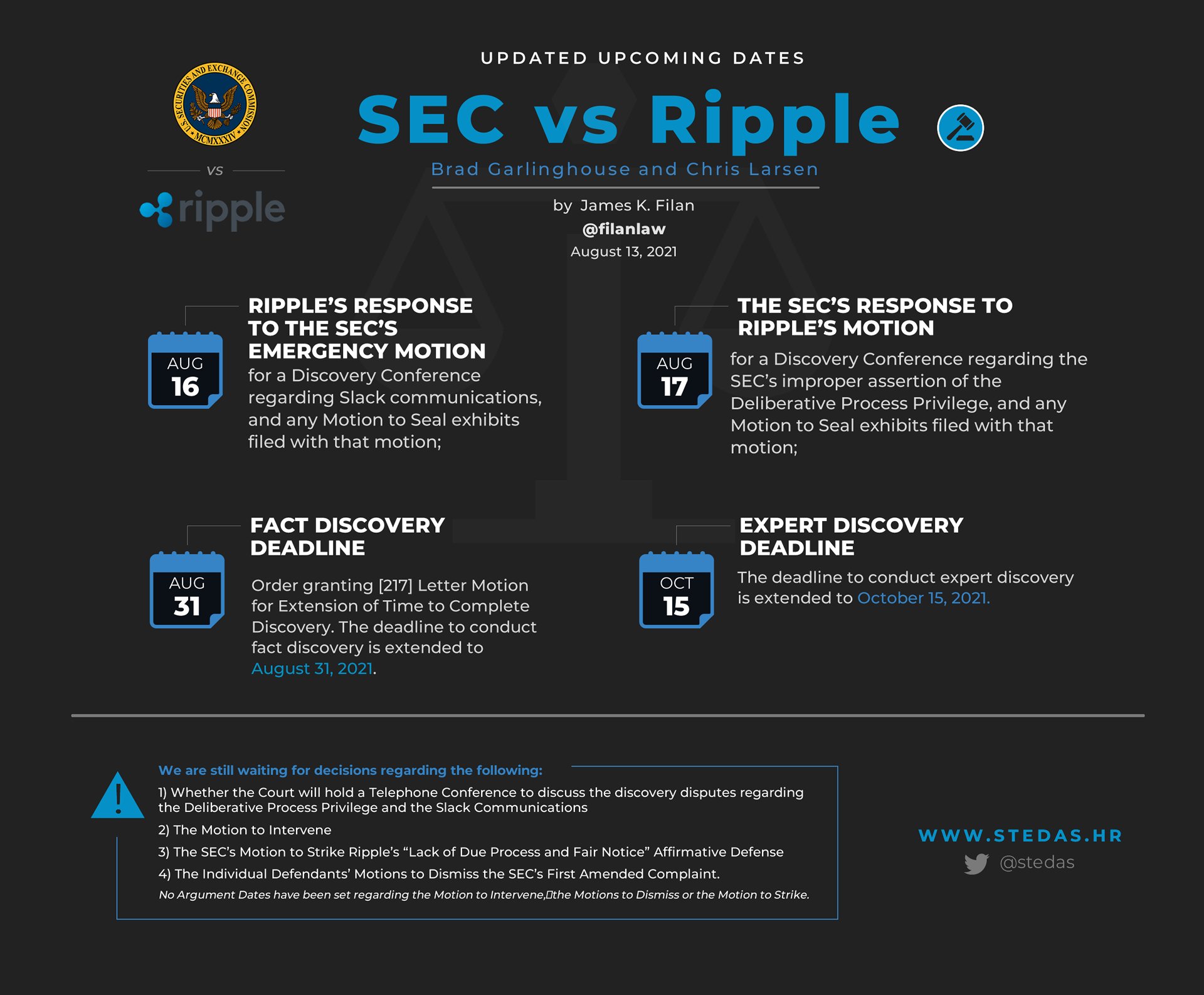 Federal judge Analisa Torres previously denied XRP holders' motion to intervene in a lawsuit filed by the US Securities and Exchange Commission (SEC) against blockchain company Ripple.
However, there is a new development. Those wishing to move can now join as amici curiae (friends of the court), which means that they can submit abstracts:
"Accordingly, the Movants as individuals are allowed to appear as amici curiae in this case. Therefore, Movant can assist the court by providing a summary of the legal issues related to the case that has been pre-approved by the court. "
It should be noted that XRP owners are not allowed to testify or present witnesses. Their involvement is limited to legal matters in order to avoid prejudice.
Deaton Law Firm attorney John Deaton, who led efforts to get the XRP community into Ripple's legal battle with the SEC, has stated that the lawsuit harmed both individuals and businesses.
The SEC argues that XRP owners are forcing the agency to take legal action against them. The regulator also stated that granting Amici Curiae status would be "inappropriate" because of their bias. The XRP community has been accused of making "false statements" through a government agency.
Join Bitcoin Magazine Telegram to keep track of news and comment on this article: https://t.me/coincunews
Annie
According to U.today
Follow the Youtube Channel | Subscribe to telegram channel | Follow the Facebook page