The viral short video app of the parent company ByteDance-TikTok has announced the start of its first NFT series "TikTok Top Moments". The platform also notes that in the midst of the NFT madness, TikTok will begin auctioning encrypted versions of popular "community-defining" videos from popular TikTok creators.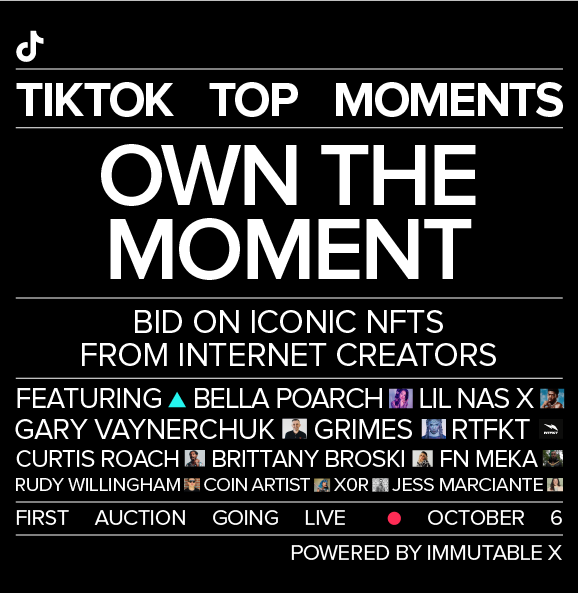 TikTok launches its first NFT series – TikTok Top Moments
TikTok launches the first series of NFTs while also revealing that the auction will take place on the Ethereum blockchain and will continue to be supported by Immutable X, which offers a climate-neutral Layer 2 scaling solution for the network. Additionally, the exclusive TikTok NFT series will be featured in Infinite Duets: Co-creation on TikTok, a new TikTok exhibit at the Museum of the Moving Image in Queens, NY, from October 1 to November 5, for more than just an additional source of income Create NFT creators and artists, but also enable a better bond between the audience and the audience.
"Creativity on TikTok helps fuel culture and drive trends outside of the platform. As the creator economy continues to grow, we are constantly looking for new and different ways to support our creators. Fans can now own moments on TikTok that helped shape the internet while also supporting some of their favorite creators. We are excited to see how our community and the NFT community interact with some of the internet's most popular cultural landmarks. "said Nick Tran, Global Marketing Manager, TikTok.
TikTok Top Moments was launched in connection with the development of NFT into a new pillar for the entertainment industry
The NFT trend has hit the entertainment industry with entertainment legends entering the arena including Marvel Studios and Enderby Entertainment. Marvel Entertainment recently announced the launch of its latest NFT series featuring encrypted Spiderman and Captain America collections. Oscar-winning best actor Anthony Hopkin followed in Marvel's footsteps with the announcement of his next film, the release of Zero Contact through the distribution platform, and see Non-fungible Token (NFT).
The TikTok Top Moments NFT video series will feature six "culturally significant" TikTok videos from their respective creators. These creators include Lil Nas X, Rudy Willingham, Bella Poarch, Curtis Roach, Brittany Broski, FNMeka, Jess Marciante, and Gary. Selected creators will partner with top NFT artists such as COIN ARTIST, x0r, RTFKT, Grimes, etc. on NFT limited edition.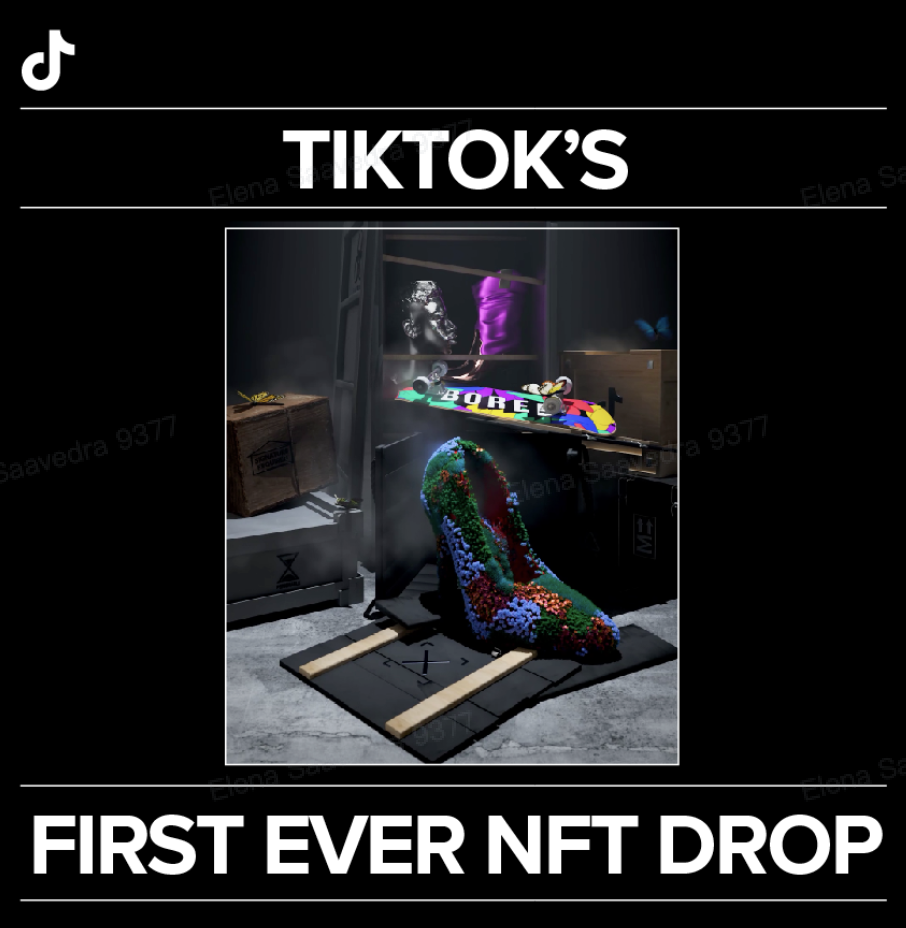 Join our Facebook group and Telegram group Coincu News to chat with more than 10,000 other people and exchange information about the crypto currency market.
Important NOTE: All content on the website is for informational purposes only and does not constitute investment advice. Your money, the choice is yours.