Axie Infinity Games is rewarding early players with an AXS airdrop of $ 60 million and introducing staking rewards worth around $ 150 million in the first month alone.
Axie Infinity Games is sending $ 60 million of AXS governance tokens to initially qualified players, and holders can now use their tokens for a $ 150 reward on the network. The distribution of millions of dollars is planned for the first month. Axie Infinity has grown to be the biggest player in the crypto gaming space and the game has grown in popularity this summer and now the project is rewarding supporters with the transfer of code.
AXS staking is live!

• Share AXS here: https://t.co/N3uHT9Lx9b
• Technical manual: https://t.co/s7fyKJ93cw
• We are distributing AXS tokens to the Ronin wallet of our founding member of the community, based on a snapshot taken on October 26th, 2020.

Full article: https://t.co/JxScs9PHLh pic.twitter.com/qI6vD7PcNW

– Axie Infinity🦇🔊 (@AxieInfinity) September 30, 2021
SKy Mavis announced that it has launched its long-awaited staking feature, which allows AXS holders to block governance tokens on the network in exchange for incremental rewards. Governance tokens are a type of cryptocurrency token that grants its holders certain rights and privileges. So for the first month, Axie plans to issue staking rewards worth 2 million AxS, or about $ 150 million of the current value of the token. Axie Infinity will distribute 800,000 AXS tokens to all players who were part of the community prior to the recent bull run for the token. The number of tokens each user receives depends on other factors such as the number of monsters and NFTS of the plot, battles won and market activity.
The total amount sent to eligible Axie users is around 10,000 via their wallet on Ronin, which builds on the Ethereum sidechain launched earlier this year and minimizes transaction fees and network congestion. Axie players who are not yet connected to Ronin can claim their AXS Airdrop. According to the contribution from Sky Mavis, the Airdrop is a gift to all users who have helped build the foundation of their "digital nation". The AXS token was introduced in November 2020 as part of an ongoing decentralization push for Axie Infinity so that all holders can vote on future game suggestions.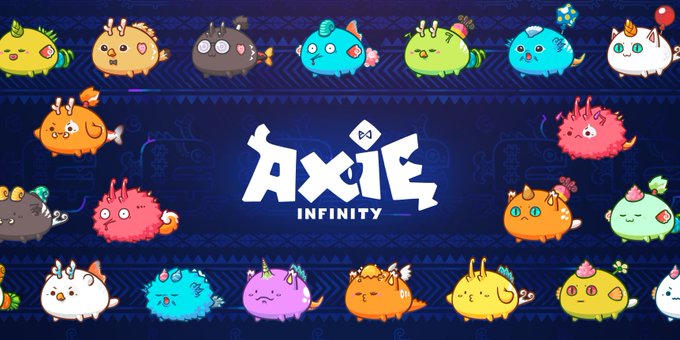 Axie Infinity is the largest NFT project ever in terms of total transaction volume and total NFT revenue is $ 2.2 billion to date, according to tens of millions of coins data from CryptoSlam, the NFTs are a receipt for a tight digital Good. In the middle of the game's summer wave, the AXS token also soared.
Sky Mavis co-founder Jeff Zirlin also spoke about the rapidly increasing demand for the game, sharing details on upcoming improvements and features like the combat system, land-based gameplay, and a free starter for new players who want to try the game first. .
DC Forecasts is a leader in many crypto news categories, always striving for the highest journalistic standards and adhering to strict editorial guidelines. If you would like to share your expertise or contribute to our news page, please contact us at [email protected]
.