El Salvador's President Nayib Bukele wowed the Bitcoin (BTC) world with a short video showing how Bitcoin mining rigs in a geothermal power plant go online to extract energy from erupting volcanoes.
This shows that the Bitcoin mining volcanoes in El Salvador first came into play.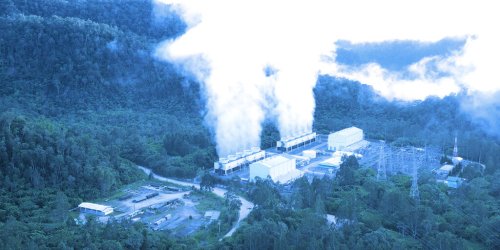 The Bitcoin mining volcano in El Salvador has taken "first steps"
Bukele did not explain how many machines are currently online or how much power has been allocated to BTC mining, but simply wrote that the project took the "first steps" to become a mountain
On Reddit, the posters are generally impressive, with one predicting that El Salvador is "on its way to becoming the richest country in the world".
Another called the news "rad" while another remarked that "it's hard to imagine that this headline existed a few months ago".
El Salvador's President Nayib Bukele announced on Twitter that the country has begun construction of the previously promised volcanic geothermal bitcoin mining facility. Earlier this year, in June, President Bukele announced that the government had directed the country's geothermal energy company, LaGeo, to jointly plan to build Bitcoin mining facilities to enable clean and cheap energy to be generated by the volcanoes of El Salvador enable.
"On the fringes of factories … we want to promote industrial areas where you can build your factory and get cheap, clean, renewable energy," says Forbes.

Bukeles Bitcoin Mining Volcano after protests
However, the El Salvador government has given no thought to the anti-cryptocurrency protests. With the recent announcement of a geothermal Bitcoin mining facility on top of a volcano, the government is facing another backlash. People are raising concerns and questions about the Salvadoran government's decision to use geothermal energy technology to make Bitcoin mining easier, rather than using it to generate electricity to improve living conditions.
Bukele is also fighting home fires, where controversy continues over the government's alleged plan to pay employees in Bitcoin rather than dollars.
The introduction of BTC was well received in El Salvador, although many expressed confusion about how the token works and questions about its volatility. Opposition leaders have also stated that the introduction of BTC will encourage money laundering in the country.
Earlier this week, Bukele rejected the notion that the state would try to pay pensions in BTC or make companies pay salaries in other than fiat dollars.
However, reports continue to pop up to suggest that the government is really looking to increase adoption by finding a way to allow some companies to pay their employees in BTC.
And opposition MPs have taken action while the majority of Bukele's supporters in parliament are still working to bring about political change. ElSalvador.com reported that opposition ARENA MP René Portillo Cuadra hit back on Bukele's comments on Twitter.
Bukele has stated that "wages and pensions must be paid in dollars as required by law".
Portillo Cuadra points out that "there is no law that stipulates that pensions or salaries must be paid in US dollars". The MP therefore proposes that an amendment to the relevant law be drawn up and "put to a vote" in the House of Commons.
But the same media outlets claimed that Bukele's party, Nuevas Ideas, simply "ignored" the proposal and received only 16 votes with one abstention – less than necessary to get a full vote.
Meanwhile, MP Romeo Auerbach of the opposition party GANA told reporters that no matter what the government decides, he would "prefer to receive his salary in USD rather than BTC."
President Bukele is confident about his Bitcoin spending, but citizens think differently. Recently, the El Salvador Court of Auditors published a complaint from the regional human rights and transparency organization Cristosal about the issuing process of Bitcoin trusts in the country. The government is currently investigating the complaint and is subject to administrative and property penalties.
Join our Facebook group and Telegram group Coincu News to chat with more than 10,000 other people and exchange information about the crypto currency market.
Important NOTE: All content on the website is for informational purposes only and does not constitute investment advice. Your money, the choice is yours.