Bitcoin will always lead the way, but with Layer 2, DAO, NFT solutions with utility and the emerging metaverse, real disruptive and innovative developments are taking place.
Something is valued and many people can feel it. As traders would expect, Bitcoin is doing "Bitcoin's own thing" by jumping back and forth between "important" support and resistance levels, and to be honest, things are looking a bit upwards.
Bitcoin's long-awaited "moon" was based on institutional purchases that broke past all-time high (ATH) near $ 20,000 and a host of other solid beliefs.
Well, all of that has come true, and it hit the $ 64,900 mark beyond the imagination of many investors. But even so, the entire current Bitcoin situation looks predictable and boring if you think it will hit around $ 100,000 in the current bull market.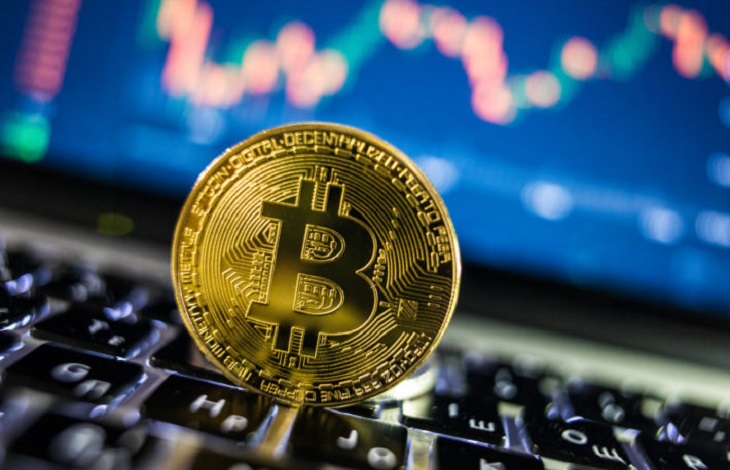 So let's go back to what is valued …
Decentralized Autonomous Organizations (DAOs), NFTs, play-to-earn games and metaverse are in great demand.
It's a place where talented and passionate people meet, speculate, develop, research, network and do the things that really matter. What's unique about people who actually work in the crypto space is that this grass-roots approach and bottom-up trend highlight some of the most disruptive projects in space.
Take, for example, Dom Hofmann's "Loot" project or Good Bridging and BridgeLoot in the Avalanche ecosystem.
PREY

– random adventurer gear
– no pictures or statistics. reluctantly omitted for others to interpret
– no fee, only gas
– 8000 bags in total

open sea: https://t.co/qSnRJ1FD0n
Etherscan: https://t.co/bF9p0RSHX2

only available by contract. not audited. Mint at your own risk pic.twitter.com/uLukzFayUK

– dom (@dhof) August 27, 2021
– Random scout device
– No pictures or statistics.
– Free, gas only
– A total of 8,000 bags
Only available by contract. Not checked. Take your own risk ".
Instead of wearing a suit, giving some friendly presentations, and chasing venture funds, Loot is minted for free by interested attendees willing to pay gas fees and a community that appreciates the NFT value through sales on OpenSea.
The value of new ideas has been agreed through a series of discussions in Discord, and anyone with an idea can start their own derivative contract, where loot holders can then reinvent the cycle of coining and listing.
Will Paper's 10,000 Adventure Gold (AGLD) airdrop to NFT loot holders valued at over $ 50,000 made the entire project a star in the history books. It's basically the "YFI" of the NFT.

Prepare for a big change
The unique and fascinating thing about Loot is that it sets a precedent for a new drop model in space. The process involves creating a product (whether it's an NFT or a protocol), then informing the interested community about it and allowing them to mint tokens with a range of 7,777-10,000 for free. Next, the creators leave the rest to the community, speculators, believers, and OpenSea.
Hofmann encouraged his whole family to take control of the project and let them do what they wanted. The anonymous genius behind the Good Bridging (GB) Token Drop does the same thing, but with fewer instructions.
Essentially, the first 16,000 users of the Ethereum-Avalanche Bridge from Avalanche received the 895GB airdrop with a peak price of $ 2.6 per GB valued at around $ 2,300.
Additionally, those owners who did not sell those GB were immediately eligible for a gas-free BridgeLoot NFT reward, and a few hours later the Avalanche-based Snowflake NFT marketplace was verified and listed on BridgeLoot.

From a market perspective, money chases money. Investors chase liquidity and that is part of what drives price movements in the market.
We see this with all Layer 1 incentive launches where hundreds of millions of dollars flow from Ethereum to Fantom, Arbitrum, AVAX, LUNA or Ethereum and USDC to exchanges; Web3-based decentralized platforms like dYdX and GMX.
The point is, cryptocurrencies are driven by liquidity and trends. Loot is a great way to reveal hidden truths, and the developers cleared up a feature that has always existed but was only recently discovered.
The bottom-up crowdfunding, NFTs with utility in Metaverse, DAOs, and the huge liquidity attracted to the Layer 2 ecosystem will last forever.
We invite you to join our Telegram for faster news: https://t.me/coincunews
Mr. Teacher
According to Cointelegraph
Follow the Youtube Channel | Subscribe to telegram channel | Follow the Facebook page