Bybit, one of the largest crypto derivatives exchanges in the world notification will launch Bybit Launchpad on September 22nd and will issue 5 million BIT tokens to give away to users of the exchange.
Bybit Launchpad is designed to connect innovative crypto projects and users who may be interested in accessing promising projects while protecting users and projects. Bybit Launchpad is intended for Bybit users who have completed KYC Level 1 to ensure compliance with local government requirements.
BIT is the native token of BitDAO – one of the largest DAOs in the world, providing huge financial and talent resources to support decentralized financial development. BitDAO is supported by Bybit, Founders Fund, Pantera, Dragonfly, Spartan, Alan Howard, Kain Warwick, SushiSwap, Polygon, Peter Thiel. On August 16, BitDAO partnered with Sushi's MISO platform to sell BIT tokens for $ 2,200 million. BIT tokens were successfully sold a few hours later.
To participate in the Bybit Launchpad, you must maintain your Bybit balance at a minimum of $ 100 for 5 days. Subject to the following deadlines and conditions:
Time to calculate the balance from 7:00 AM (Synthetic Team time) on September 22nd to 6:59 AM on September 27th
Let's say you sign up for Bybit on September 22nd and send the equivalent of $ 100 an hour. A snapshot of your wallet balance will be recorded as follows:
12:00 AM: $ 100
1:00 am: $ 200
2:00 am: $ 300
3:00 am: $ 400
…
11:00 PM: $ 2,400
In this case, your average daily wallet balance on September 22nd would be $ 1,250 based on the following calculation: ($ 100 + $ 200 + $ 300 + $ 400 + … + $ 2400) / 24 = $ 1,250.
Your total average daily wallet balance for this period will determine how many tokens you will ultimately receive. The higher the balance, the more BIT you can get.
In addition, you will receive a lottery ticket for every USD equivalent of your average 5-day wallet balance. Bybit will be running a lottery during the distribution period that will randomly select 400 unique winners with a prize of 2,500 BIT each.
Registration time from 5:00 p.m. on September 27th to 3:59 p.m. on September 28th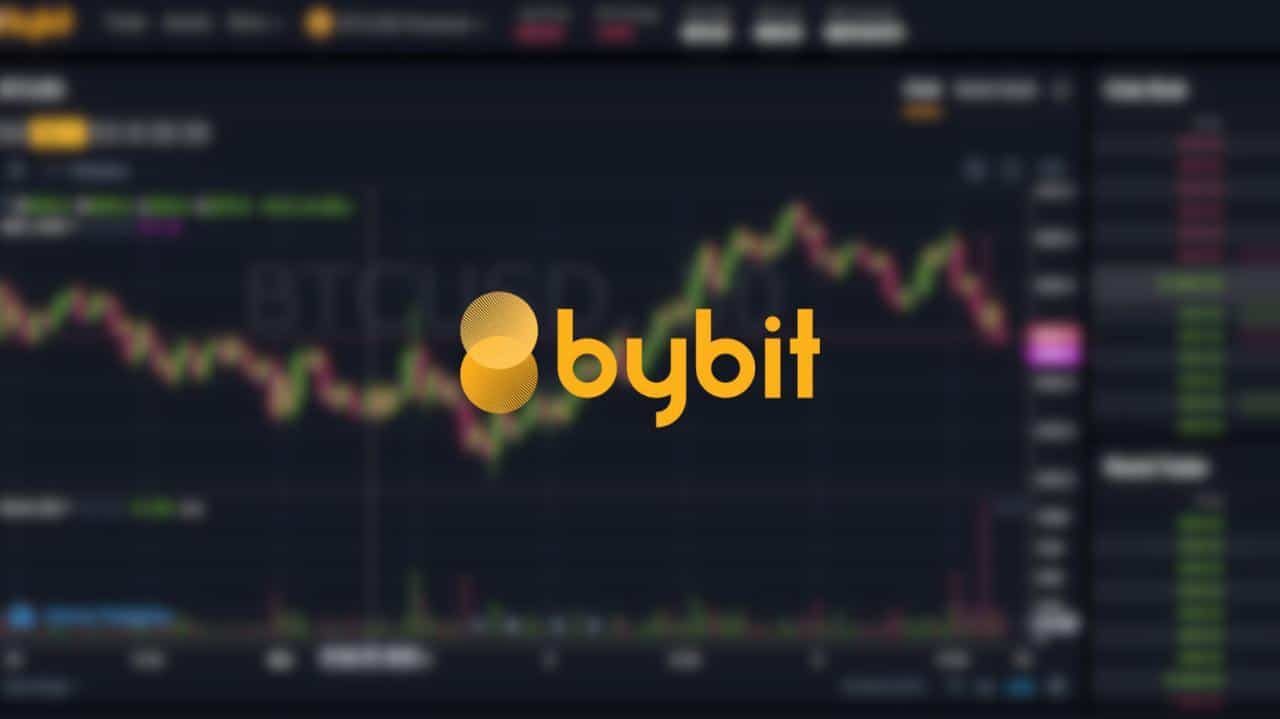 You must click during this time to register for the event. After participating, you will automatically be registered for the lottery and receive tokens to earn rewards, which can be up to 3,500 BIT.
Token distribution time from 4:00 PM on September 28th to 4:59 PM on September 28th
The total BIT for this giveaway is 5 million tokens, of which 4 million are for the token allocation and one million for the lottery.
BIT amount you receive from the token allocation = (your average daily wallet balance over a period of 5 days / total daily wallet balance of all participants over a period of 5 days) * 4 million BIT.
For example:
• Your average daily wallet balance for 5 days is: $ 20,000
• Total 5-Day Average Daily Wallet Balance for All Participants: $ 100,000,000
You receive [(20.000 / 100.000.000) * 4.000.000] = 800 BIT.
But that's not all. You will also receive 20,000 lottery tickets. If you are lucky, you have an additional 2,500 BIT.
Bybit listing time
5:00 p.m. on September 28th on the Bybit exchange with the BIT / USDT pair.
We invite you to join our Telegram for faster news: https://t.me/coincunews
Thach Sanh
According to AZCoin News
Follow the Youtube Channel | Subscribe to telegram channel | Follow the Facebook page