Bitcoin mining and energy company CleanSpark claims it is partnering with Gwinnett, a public-private initiative to bring jobs to the U.S. County of Gwinnett, Georgia, and has invested nearly $ 145 million in a mining facility , CleanSpark's new Bitcoin mining pool in Norcross, Georgia.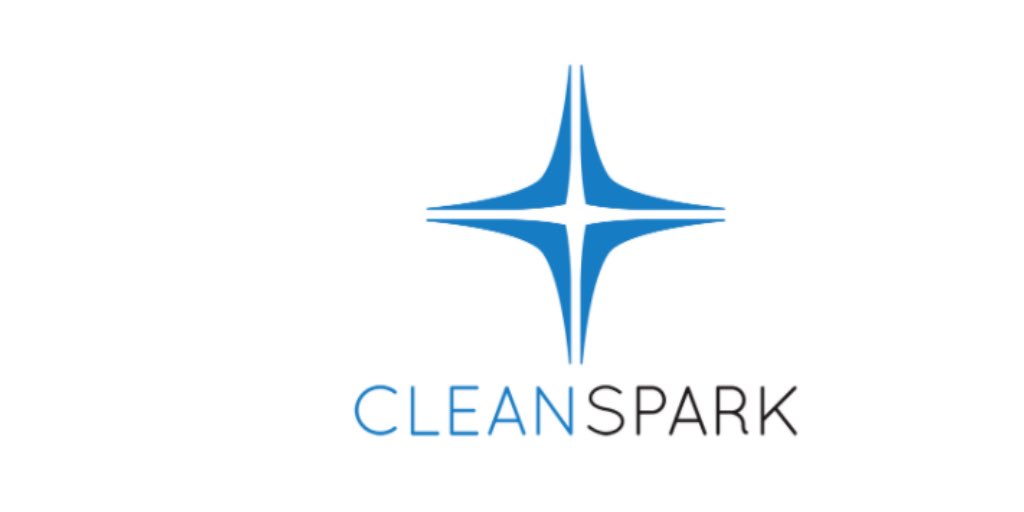 The Bitcoin mining and energy company CleanSpark cooperates with Partnership Gwinnett
CleanSpark, a sustainable Bitcoin mining and diversified energy company, has partnered with Gwinnett to grow capital and people with an investment of nearly $ 145 million over the next 5 years in its Norcross, Georgia data center.
The $ 6.55 million acquisition of the former Sprint / Nextel data center, announced in early August, is expected to bring the community 20 skilled jobs with an average annual salary of about $ 50,000. CleanSpark expects the facility to be operational by the end of 2021.
CleanSpark works with Gwinnett because the organization plays an important role in the county and the surrounding area. This partnership is supported by more than a hundred corporations, cities and educational institutions to help fuel Gwinnett County's diverse economy and competitiveness in the global marketplace.
"Gwinnett County's dynamism is a key driver of job creation," said Nicole Hendrickson, Gwinnett County president.
In addition to direct facility upgrades, CleanSpark is partnering with Georgia Power to invest in a $ 2 million power upgrade. The improvements are expected to benefit customers and community members who live near the new CleanSpark facility. The company will also participate in Georgia's Simple Solar program and plan to add renewable energy, solar panels and other microgrid energy solutions on-site. The mining operation should be 100% climate neutral.
Zach Bradford, CEO and President of CleanSpark said: "We believe Bitcoin mining can make a positive contribution to the neighborhoods we operate in. We strive to be socially and environmentally responsible partners and are proud to work with the Gwinnett Partnership as we build relationships with other Georgia companies and government agencies. "

Bitcoin mining and energy company CleanSpark works with Partnership Gwinnett – CleanSpark's Plan
Over the next 5 years, CleanSpark's community investments are expected to include:
$ 7.5 million in real estate investment
$ 132 million invested in equipment and hardware
4.1 million people
20 highly skilled and skilled jobs, Average Annual Salary ~ $ 50,000
Invest $ 2 million in power expansion with Georgia Power
Expect 100% pure CO2 neutrality
"We're excited to add another company that demonstrates our commitment to sustainability." The Mayor of Norcross, Craig L. Newton, said.
"We are also particularly honored that an innovative and future-oriented company like CleanSpark has made a conscious decision in favor of Norcross as the host for its newest data center. Economy and environmental stability are directly related, and Norcross is fortunate that more and more companies are recognizing our commitment to both. We look forward to welcoming CleanSpark and the many jobs it will bring to our city this year. "
Gwinnett Partners also worked with Gateway 85 CID.
"Gateway85 CID and Partnership Gwinnett have worked hard to attract innovative companies like CleanSpark to the district," said Emory Morsberger, chief executive officer – Gateway85 CID. "We are excited to have a company that is not only focused on solving today's energy challenges, but also creating jobs for our economy."
Deven Cason, Director of Business Retention and Expansion, represented Gwinnett Partners on the project in collaboration with Metro Atlanta and Georgia Power Departments.
"In Gwinnett County, our focus is on technological innovation and creating a growth environment. We are excited to welcome CleanSpark to Norcross and Gwinnett Counties. ", said Cason.
About CleanSpark
CleanSpark, Inc., a Nevada company, is a clean bitcoin mining and energy technology company focused on solving modern energy challenges.

Above Partnership Gwinnett
The Gwinnett Partnership is a public-private initiative bringing new jobs and capital investment to Gwinnett County, Georgia. Since 2007, Gwinnett has partnered with local partners to create and retain jobs, increase capital investments, support educational institutions, promote human resource development and contribute to an exceptional quality of life in Gwinnett. Each day, a team of dedicated professionals work to advance the Gwinnett Partnership's mission of building the economic vitality of the community.
Join our Facebook group and Telegram group Coincu News to chat with more than 10,000 other people and exchange information about the crypto currency market.
Important NOTE: All content on the website is for informational purposes only and does not constitute investment advice. Your money, the choice is yours.