The Coinbase Pro cryptocurrency exchange has today notification that they will list Horizen (ZEN) and Braintrust (BTRST). Trading will begin on or after 9:00 a.m. Pacific Time (PT) on September 16 if liquidity conditions are met.
"As soon as a qualified offer of ZEN and BTRST has been established on the platform, trade in the order book ZEN-USD, ZEN-BTC, ZEN-USDT, BTRST-USD, BTRST-USDT, BTRST-EUR, BTRST-GBP and BTRST -BTC will be introduced in three phases: post-only trading, limit-only trading and full trading. If at any point in time one of the new order books does not meet the assessment of a healthy and orderly market, Coinbase Pro can hold or suspend the book for a longer period of time. said the San Francisco-based trading platform.
Horizen (ZEN) is a blockchain ecosystem that enables data protection-compliant decentralized applications. Horizen uses a zero-knowledge-proofs algorithm that enables completely anonymous peer-to-peer information exchange. With a decentralized network design and encryption, Horizen offers users privacy and full control over their digital assets. Horizen is also actively developing products and tools that enable sidechains to be built around its main blockchain.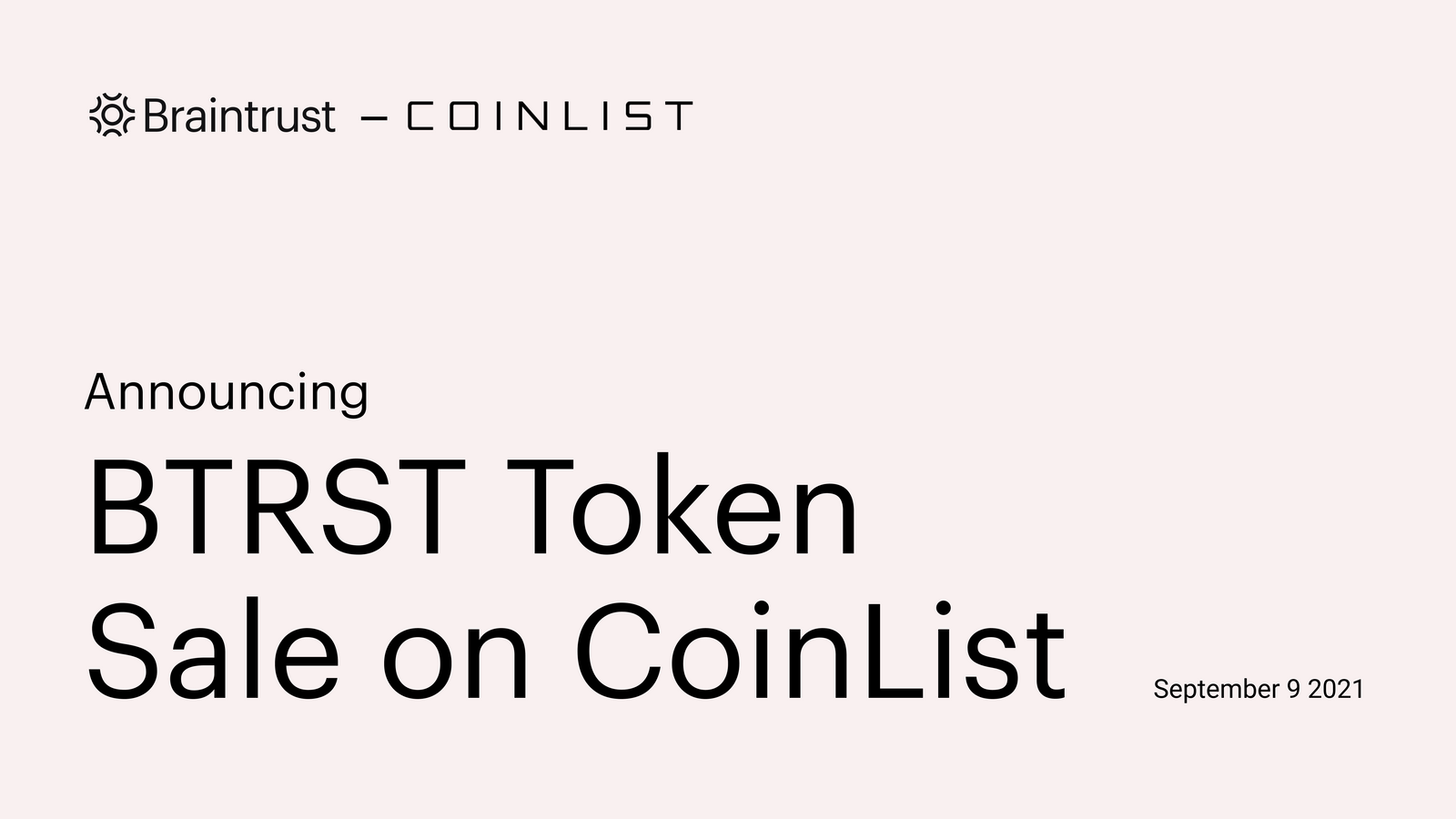 Braintrust (BTRST) is the first decentralized talent network that connects freelancers (Brain trust called talent) Competent with the world's leading, renowned brands. Braintrust has tens of thousands of freelancers on its network and hundreds of Fortune 1000 companies, including Nestle, Porsche, Atlassian, Goldman Sachs, and Nike, processing millions in transactions per month. The communities that rely on Braintrust to find work are the same people who maintain and build it to ensure that the network always serves the needs of its users, rather than a centrally controlled company.
Unlike other marketplaces that charge commissions from 20% to 40% of freelancers. Braintrust enables talent to keep 100% of their earnings and helps clients save money by avoiding unnecessary middlemen.
Braintrust (BTRST) just completed a token sale on Coinlist on September 10th.
We invite you to join our Telegram for faster news: https://t.me/coincunews
Ly Tu
According to AZCoin News
Follow the Youtube Channel | Subscribe to telegram channel | Follow the Facebook page